Tips For Taking Children On Vacation When A Fort Lauderdale Parenting Plan Is In Place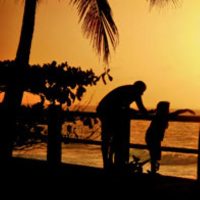 Summer is the time of year when many people end up taking vacations. With children out of school for the next few months, you may be eager to make some traveling plans. Unfortunately, this can get complicated if you are divorced or separated. Our Fort Lauderdale child time-sharing lawyer explains what you need to know prior to any trips.
Negotiating Vacations Into Your Parenting Plan
Under the Florida Statutes, child time-sharing is generally encouraged in cases of divorced or unmarried parents. These are generally considered in the child's best interests and help to ensure frequent and ongoing contact between all parties involved.
In negotiating these arrangements, a parenting plan is generally created. This addresses issues such as the amount of time the child spends in each parent's home, rights to weekend and holiday visits, plans for school breaks, and any other special requests. It should also include the right to take the child on periodic vacations. There are several options:
If you have a certain time of year you like to go on vacation or are otherwise able to plan in advance, you can include the exact dates in your parenting plan.
A general provision allowing for vacations at certain times of the year can work just as well.
In some cases, parents may be able to negotiate these arrangements on their own.
Either way, the primary objective is to ensure that taking the child is not in violation of any court orders that are in place. Taking the child without prior permission, even for just a long weekend, could put your parental rights in jeopardy.
Common Vacation-Related Issues
Once you are confident you have permission to take your child on vacation and that doing so does not violate any existing court orders, there are some other common issues you may need to address. These include:
Providing details on the length of time you will be gone and where you are staying: Generally, the other parent has the right to this type of information.
Communications with the child while they are gone: Stipulations regarding telephone calls, texts, and other types of contact are often included in parenting plans. The other parent may have the right to communicate with the child regularly, but should not do so in a way that disrupts your vacation time.
Refraining from activities that put the child at risk: This could give the other parent cause to request modifications.
Emergency situations: If your parenting plan does not authorize you to make medical decisions for your child, get the appropriate permissions from the other parent prior to your trip.
Our Fort Lauderdale Child Time-Sharing Lawyer Is Here To Help
Vacations offer an opportunity for bonding with your child. However, it is important to remain in compliance with any court orders that are in place. As an experienced Fort Lauderdale divorce lawyer, Vanessa L. Prieto is here to help. To protect your rights, contact us and request a consultation today.
Sources:
leg.state.fl.us/statutes/index.cfm?App_mode=Display_Statute&URL=0000-0099/0061/Sections/0061.13.html
flcourts.gov/content/download/686031/file_pdf/995a.pdf