Five Common Obstacles To Leaving An Abusive Situation And Ways Around Them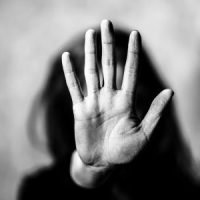 If you are experiencing domestic violence in Fort Lauderdale, you may want to leave the situation but face what feels like insurmountable challenges. Our Fort Lauderdale domestic violence attorney is here to help in this situation. The following are five common obstacles to leaving and ways around them. 
Denial of the seriousness of the problem. 
The National Domestic Violence Hotline provides an abundance of resources for people in abusive situations. They state that one of the most common obstacles that prevent moving from victim to survivor is denial over the seriousness of the problem. Abusers blame victims and are contrite after, promising to change. In reality, they are the ones with the problem and the situation will likely get worse, rather than better.
Concerns over the reactions of others. 
Abusers can come off as charming when they want to and may have some of your family and friends fooled. As a result, you may be apprehensive in telling anyone about your problems or be concerned about their reactions. Getting support is important, though. Identify several people you trust and speak honestly with them. Often, they suspected there were problems.
Worry about children. 
As a parent, your children are a top priority. While they may love your abusive spouse and may not take news of a separation well, acknowledge the heavy toll domestic violence may be already taking on them. Even if they are not the target, watching it happen to you can cause lasting trauma.
Another concern is rights regarding child time sharing. Your spouse may have threatened that they would take your children from you if you leave. Thoroughly documenting the situation and getting an Injunction for Protection From Domestic Violence, otherwise known as a restraining order, can help. One of the issues addressed regards care of children.
Fears concerning finances. 
Financial deprivation is part of an overall pattern that helps an abuser stay in control. They may have prevented you from working and limited your access to funds in bank accounts or credit cards, which can make it harder to leave. Careful planning on your part can allow you to squirrel away a nest egg, supportive family and friends may be able to help, and spousal/child support may be included as part of your restraining order.
Threats to your physical safety.
We cannot emphasize enough-domestic violence generally gets worse over time. It is important to acknowledge the serious threat to your mental health as well as your physical wellbeing. Create an escape plan in advance and if you have any concerns, get to safety and notify the police right away.
Our Fort Lauderdale Domestic Violence Attorney Is Here To Help
At the law office of Vanessa L. Prieto, our Fort Lauderdale domestic violence attorney is here to help people in abusive situations move from victim to survivor. To find out how we can help protect you, call or contact our office online and request a confidential consultation today.