What Is The Fastest Way To Get A Divorce In Fort Lauderdale?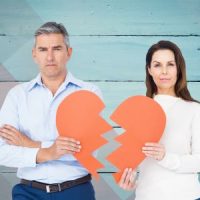 Once you make the difficult decision to end your marriage, you may be eager to get a final divorce order and begin rebuilding your life. Find out the fastest way to get a divorce in Fort Lauderdale and situations in which it may be a good idea.
Reasons To Get A Quick Divorce
Under the Florida Statutes, divorce is referred to as the dissolution of marriage. It terminates the legal contract you and your spouse entered into on the day you said 'I do'. In some cases, a divorce can drag out for long months or even years as the couple and their attorneys debate rights to property, assets, and children. In others, a divorce can be accomplished in as little as a month.
A quick divorce not only saves time, but it can also save money in terms of legal fees and from going through significant amounts of stress. While this in itself provides motivation, other reasons to want a fast divorce include:
Your marriage has been over for some time and you are eager to finally put the situation behind you;
You or your spouse have found someone else and are eager to remarry;
You have concerns about your spouse selling off marital property or otherwise depleting assets;
Your spouse is engaged in adultery or has drug and alcohol problems;
Your spouse's actions put you and your children at risk, such as in cases involving domestic violence or other criminal behavior.
How To Get A Fast Divorce In Florida
Thinking you want a fast divorce? Speak to our Fort Lauderdale divorce attorney before taking any actions. We can advise you on whether filing a simplified divorce through the Broward County Family Court is the best option, which can entitle you to a final divorce order in as little as 30 days.
To file this type of divorce in Florida, both you and your spouse must be in agreement on getting a divorce and all the terms involved. Generally, disputes over any of the following will prevent you from obtaining a simplified divorce and will extend the amount of time your divorce takes:
Marital property division, in which you are entitled to an equitable share of any homes, cars, household furnishing, money in bank accounts, retirement benefits, or other marital assets;
Spousal support, which you may be entitled to if your spouse was the primary breadwinner;
Child time sharing, which dictates the amount of time children will spend in each parent's home;
Child support, which will be based on each party's income and any parenting plans in place.
Dealing with the above issues but still want a quick divorce? Negotiating a marital settlement agreement with your spouse is likely the best option.
Let Us Help You Today
To discuss your options for getting a divorce in the quickest amount of time possible, reach out to the law office of Vanessa L. Prieto. Call or contact our Fort Lauderdale divorce attorney online and request a consultation today.