Five Frequent Problems In Florida Parenting Plans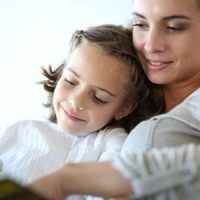 When parents are divorced or otherwise living apart, parenting plans dictate the amount of time each party gets to spend with their children. These are created during Fort Lauderdale child time sharing proceedings and once a court order is in place, both parents are obligated to follow it. Unfortunately, it is not uncommon for problems to arise in this situation. It is important to be aware of your options in regards to how you respond.
Creating A Parenting Plan In Fort Lauderdale 
Florida parenting plans dictate each parents rights in cases of divorce or when parents are unmarried. They detail child time sharing arrangements and include:
The amount of time the child spends in each parent's home during the week;
Rights to overnight weekend visitation;
Rights to spend time with the child on holidays, birthdays, and other special events;
Extended visits during school breaks;
The child's transport between the homes;
Legal authority in making important decisions on their behalf.
Once a parenting plan is negotiated, the judge will review it. Provided it appears in the child's best interests and protects both parent's rights, a final order is then put in place.
Common Parenting Plan Problems
Once a final child time sharing order is in place, parents can place serious penalties for not following. Unfortunately, this does not prevent some from failing to follow the parenting plan or otherwise creating problems. Among the most common include:
Showing up late: Whether running late is a character defect on the parents' part or a sign of passive-aggressiveness, it can wreak havoc with your other plans.
Canceling at the last minute: This can leave you stuck in regards to work schedules or picking children up from school.
Refusing to return children on the appointed day: Even if they are just one day behind, this is a serious matter that needs to be addressed.
Constantly pestering you or the child: Communications should be limited when the child is not in their care and negotiated as part of the parenting plan.
Exposing the child to unsafe situations: This is an urgent matter that needs to be immediately addressed.
Depending on the exact situation, any of the above could prompt a return to court and modifications of the original parenting plan.
Contact Our Fort Lauderdale Parenting Plan Attorney To Request A Consultation Today 
At the law office of Vanessa L. Prieto, our goal is to make sure you and your children are protected in regards to parenting plans and child time sharing proceedings. When problems arise, we can advise you on your rights and guide you in the process of requesting parenting plan modifications.
It is important not to delay in addressing these problems. Our Fort Lauderdale child time sharing and parenting plan attorney is here to help, providing the trusted legal guidance you need. Call or contact our office online to request a consultation right away.