Five Reasons to Get a Postnuptial Agreement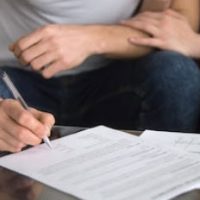 A postnuptial agreement is similar to a prenuptial agreement, in that it protects your rights and interests concerning marital property and assets in the event you and your spouse end up getting a divorce. The main difference is that while couples generally enter a prenup while they are engaged, a postnuptial agreement is not entered into until after you have already tied the knot. Why would couples who are married want to go through the time and effort of making a postnup? The following highlights five common and very important reasons.
You neglected to make a prenup.

Under Florida's Uniform Premarital Agreement Act, a prenuptial agreement is a legally binding contract entered into by two people prior to marriage that details each one's individual rights and obligations when it comes to marital assets. While a prenup does not replace a will or other estate planning documents, it also details how property and assets are distributed in the event one of the spouses dies or becomes disabled. For couples who neglected to make a prenup before taking their vows, a postnuptial agreement can accomplish the same objectives.
Your circumstances have changed.
In cases where a couple does have a prenuptial agreement, circumstances may have changed. They may have started a business, inherited property, or otherwise come into a financial windfall. As a way of amending their original agreement, a postnuptial agreement can be created.
You are arguing over money.
One of the main advantages of creating a prenuptial agreement is that it forces you to confront individual attitudes and behaviors each partner has when it comes to managing money and setting financial goals. According to Investopedia, disagreements over financial matters are a leading cause of arguments in marriage and are often a contributing factor in divorce.
For couples who feel like they are not on the same financial page, a postnuptial agreement can help clear the air. It can establish ground rules for moving forward, and can help clarify mutual financial goals.
There is marital misconduct.

Postnuptial agreements are often used in cases involving marital misconduct, such as when one of the spouses suffers from an addiction or has an affair. A postnuptial agreement can act as a type of warning and provide motivation to be a better partner, by outlining repercussions if the bad behavior continues.
You previously filed for divorce and decided to reconcile.
For couples who have been on the verge of divorce yet decided to reconcile, a postnup can act as a sort of safety net. Marital misconduct is not grounds for divorce, but it can entitle you to greater amounts in spousal support and property division proceedings. If you reconcile, past misdeeds are no longer applicable. In this situation, a postnuptial agreement can help preserve what you may have previously been entitled to in a divorce settlement. 
Reach Out to Us Today for Help
To discuss legal options to protect you during your marriage or in the event you are considering divorce, reach out and contact attorney Vanessa L. Prieto to request a private, one-on-one consultation today.