Five Ways Hiring An Attorney Can Save You Time And Money In Fort Lauderdale Divorce Proceedings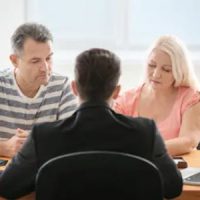 After making the difficult decision to get a divorce, you may decide to dispense with hiring a divorce attorney, opting instead to represent yourself in divorce proceedings. While this is an option, it is generally not in your best interests. While you may save on attorney fees, it could cost you additional amounts in the long run. The following lists five ways that hiring an experienced Fort Lauderdale divorce attorney can save you both time and money.
We ensure your divorce proceedings are conducted properly. 
There are complex rules and procedures you must follow when filing a divorce petition with the Broward County Court. Not filling out forms correctly, making scheduling errors in regards to hearing, and failing to address relevant issues could result in lengthy delays and may jeopardize your rights regarding a settlement. By hiring an experienced divorce attorney, you can be sure your divorce will be handled professionally and properly, helping you get the best possible outcome.
We negotiate with your spouse on your behalf. 
Even in the most amicable of cases, there are disputes and differences of opinion between spouses that can make it hard to resolve conflicts. These have the potential to drag your case out for long months. Having our experienced divorce attorney on your side to negotiate with your spouse and their legal representative on your behalf generally makes the process easier and more efficient.
We address important matters in your case. 
Under the Florida Statutes, you are entitled to an equitable share of any property or assets earned, acquired, or otherwise accumulated over the course of your marriage. You may also be entitled to spousal support if you make significantly less than your spouse or sacrificed your own career for the sake of the marriage. We can help in addressing these issues and other important matters, such as parenting plans and support orders for children.
We help you get the maximum amount in any settlements. 
As your divorce attorney, our goal is to resolve your case as efficiently as possible while ensuring you get the maximum amount in any divorce settlements or final orders. This often means identifying property or assets you may not have realized you were entitled to, such as retirement benefits, or identifying assets your spouse attempts to hide.
We make sure any final orders issued are enforced.
Even once a final order is issued by the court, your spouse may refuse to comply. Problems with parenting plans or spousal and child support payments are unfortunately common. We can take the actions needed to enforce any settlements or final orders, making sure you get what you are entitled to.
Let Us Help You Today
Divorce has the potential to impact you both now and for years into the future. For help in getting the best possible outcome, get Fort Lauderdale family law attorney Vanessa L. Prieto. To request a confidential consultation, call or contact our office online today.