Five Ways You May Be Sabotaging Your Divorce Case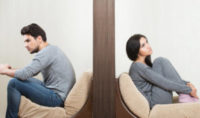 It is natural to go through a grieving process when a marriage is coming to an end. It can be hard to think clearly during a divorce while also dealing with your feelings of loss, betrayal, or anger against your former partner, which is one of many reasons why you need an experienced divorce lawyer on your side. Whether you are involved in a contested or uncontested divorce case, there are procedures which must be followed and issues to address which could impact you in the years to come. Actions you take now could end up sabotaging your divorce case, causing you costly and time-consuming delays while preventing you from getting what you are entitled to in your divorce settlement.
Mistakes that Could Impact Your Divorce
If you elect to file for divorce, your case will fall under guidelines and rules provided by the Florida Statutes. These cover everything from divorce requirements in the state to how property division and child custody proceedings are handled. While your divorce lawyer will explain how these rules apply to your particular case, there are general actions you want to avoid:
Looking for a fight.
It is common for one spouse to hold a grudge against the other over events that transpired during the marriage or breakup, but using your divorce proceedings to vent your anger is likely to backfire on you. Not being willing to negotiate on agreements concerning property and children will only increase your attorney's fees and could cause the judge to issue a less favorable order in your case.
Not seeking your fair share.
At the other end of the spectrum, the desire to avoid confrontation could cause you to accept agreements that are not in your best wishes. Not getting your fair share in divorce agreements is something you are likely to regret in the future.
Not factoring in all marital assets.
It is important to make your divorce lawyer aware of all the marital assets you and your spouse possess so they can be included in your settlement. Live About also warns divorcing spouses to keep an eye out for any assets your partner may be trying to hide.
Getting into romantic entanglements with your spouse or others.
Getting romantically involved with others before your divorce is finalized can be used against you while reuniting with your spouse, even for one night, is grounds for a delay in your divorce proceedings.
Not cooperating with the court or your divorce lawyer.
Above all, you want to cooperate with the court and the lawyer helping you in your case. Not responding to phone calls, not producing information or documents, and not complying with court orders or failing to appear at court hearings can have serious consequences.
Contact Us Today for Help
For experienced, trusted legal representation in your divorce case, reach out and contact attorney Vanessa L. Prieto to request a consultation. Our Fort Lauderdale divorce lawyer can help ensure the proper procedures are followed so that your rights are protected and you get what you are entitled to in any divorce settlement.
Resource:
liveabout.com/mistakes-to-avoid-during-the-divorce-process-4050015