Florida Attorney General Looks For Practical Ways To Help Domestic Violence Survivors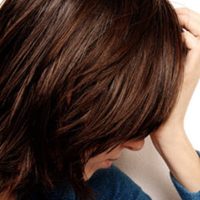 An increase in Fort Lauderdale's domestic violence rates reflects a rising number of incidents being reported across the state. There are state laws designed to prevent domestic violence and protect survivors, but these do not always address some of the practical needs people facing this type of difficult situation have. The State Attorney General is looking at areas in which improvements can be made.
Free Doorbell Cameras Help Increase Security For Survivors of Domestic Violence
According to the Florida Department of Children and Families, over 100,000 cases of domestic violence are reported across the state each year, and the numbers keep increasing. While there are laws that impose strict penalties on abusers, there is a need for increased support for those making the transition from victim to survivor.
State Attorney Ashley Moody recently announced a plan that could provide a sense of security for those struggling to make a fresh start. This past spring, she announced a program to issue free doorbell cameras to survivors of domestic violence. This could have several potential benefits:
It helps address fears domestic violence victims have about their abuser stalking them or appearing unexpectedly at their homes;
It allows for prompt reporting of any suspicious activity, acting as a deterrent and helping to prevent the situation from escalating;
It provides vital evidence in the event the abuser does attempt to violate the terms of any court orders.
For now, Hillsborough County was chosen as a pilot test for the free doorbell camera program. If it works, they could be distributed in Fort Lauderdale and throughout the state. They would also be issued to people who have survived stalking incidents, sexual assault, and human trafficking,
Additional Help To Make The Transition From Domestic Violence Victim To Survivor
One of the most important steps you can take in making the transition from domestic victim to survivor in Fort Lauderdale is to get a restraining order put in place. Formally referred to as an Injunction for Protection From Domestic Violence, this can be obtained by filing a petition through the Broward County Court. Some of the practical ways it can help include:
Allows you the right to remain in your own home and use vehicles or other items you might need;
Restricts the abuser from appearing at your property or attempting to contact you in any way;
Limits their contact with any children from your relationship;
Requires them to make child or spousal support payments;
Requires them to obtain counseling;
Prevents them from owning a gun or having one in their possession;
Allows for their immediate arrest if they violate the terms of the order.
Request A Confidential Consultation With Our Fort Lauderdale Domestic Violence Lawyer
Fort Lauderdale divorce lawyer Vanessa L. Prieto provides trusted legal representation to help make the difficult transition from victim to survivor. To get the practical help you need, call or contact us online and request a confidential consultation today.
Sources:
myflfamilies.com/services/abuse/domestic-violence/resources/domestic-violence-statistics
naag.org/attorney-general/ashley-moody/
leg.state.fl.us/statutes/index.cfm?App_mode=Display_Statute&URL=0700-0799/0741/Sections/0741.30.html