What You Need To Know If You Are Considering An Annulment As An Option To Divorce In Fort Lauderdale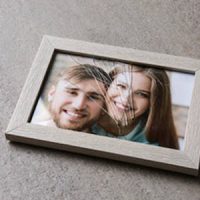 Getting a divorce in Fort Lauderdale puts an end to your marriage. However, it does not erase what happened but simply puts it in your past. In contrast, an annulment makes it as if the marriage never occurred and restores you to your former single status. Our Fort Lauderdale divorce lawyer explains more about the difference and how the laws in Florida apply.
Common Reasons For Wanting An Annulment 
There are numerous issues that can complicate getting a divorce in Fort Lauderdale, however, the actual legal process is relatively simple. Provided you are a resident, you can file a divorce petition through the Broward County Family Court. In uncontested or simplified cases, you can get a final divorce order in as little as two months. If your spouse contests the divorce or there are disputes over money, property, or children, the process can take considerably longer. You do not need to cite any reasons for seeking a divorce other than irreconcilable differences.
In contrast, getting an annulment is a far more complex process. Rather than ending your marriage, an annulment makes it as if it never occurred. Common reasons for wanting to obtain one include:
Family pressure, in which divorce is frowned upon, and you may be the first to get one in your family.
Cultural stigma, in which divorce may not be considered an option;
Religious requirements, which could limit your current activities, including your ability to be married in the church in the future;
Personal reasons, such as if your marriage was so bad, you want to sever all current and past ties to your spouse.
The Process For Getting A Marriage Annulled
Under the Florida Statutes, marriage establishes a legal bond between you and your spouse that can only be terminated by death or divorce. While there are a variety of cultural and religious processes for getting an annulment, the only way to obtain a legal annulment is by proving your marriage was invalid. This means that it did not meet the legal standards required by the state. Some of the reasons why an annulment in Florida might be granted include:
Your spouse is a bigamist: Being legally married to another makes your marriage void.
You were a victim of fraud: There could be grounds for annulment if your spouse engaged in deceptive practices, such as lying to you about their background or financial worth.
You were under duress: This means you were forced to enter the marriage out of fear and against your objections.
You were impaired: This may involve suffering from some type of mental disorder or being severely impaired by alcohol or drugs.
Discuss Your Case With Our Fort Lauderdale Divorce Lawyer
Fort Lauderdale divorce lawyer Vanessa L. Prieto provides trusted legal representation to help with divorce. To get the practical help you need, call or contact us online and request a confidential consultation today.
Sources:
browardclerk.org/Divisions/Family
leg.state.fl.us/statutes/index.cfm?App_mode=Display_Statute&URL=0000-0099/0061/0061.html