Four Common Types of Stalkers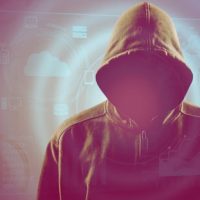 People often joke about 'stalking' certain family members, friends, romantic partners, or those they used to have a relationship with. While there is nothing inherently wrong with doing a quick Google search, looking up someone's Facebook profile, or even driving through their neighborhood, these seemingly harmless actions can take a more serious turn. The crime of stalking can wreak havoc in the lives of victims, causing them to fear for their safety while impacting their jobs, education, and social activities. Our Fort Lauderdale domestic violence attorney details five common types of stalkers and actions you can take to protect yourself.
Are You A Victim Of Stalking?
Stalking is a common type of domestic violence involving unwanted attention and intrusions in the victim's life. It can happen online or in-person and may involve someone following you, calling, texting, emailing or writing you letters, contacting your family or friends to obtain information about you, hacking into online accounts, or other acts that invade your life and privacy. It can impact spouses, former spouses, people who have children together, and those in domestic partnerships.
According to Psychology Today, close to 20 percent of women and nearly ten percent of men are victims of stalking at some point in their lives. In terms of their motivation, the following are four common types of stalkers you may encounter:
The jealous, insecure stalker: This involves someone you know who is insecure about themselves and your relationship. They may be convinced that you are cheating on them or engaging in other activities behind their back, despite your protestations to the contrary.
The obsessive stalker: Similar to the jealous, insecure stalker, this person may proclaim their  'love' for you as an excuse for their troubling behavior.
The angry stalker: This may involve someone you were in a previous relationship or are in the process of breaking up with. They are angry it is over and stalking provides a way for them to either maintain some control or to get revenge.
The threatening stalker: This person may have attributes of all the above, but their behavior is more geared to frightening you and may culminate in them attempting to harm you in some way.
Put A Stop To Stalking
Any type of stalker can disrupt your life and is likely to leave you feeling somewhat fearful and anxious. While there are some cases where the person will 'get over' their behavior, it is important not to underestimate the dangers in this situation or the potential it has to escalate.
The same as with other types of domestic violence, stalking is considered a crime under the Florida Statutes. To protect yourself, it is important to seek a restraining order against your stalker.  This can prohibit them from appearing at your home, work, or school and from attempting to contact you in any way.
Let Us Help You Today
As an experienced Fort Lauderdale domestic violence attorney, Vanessa L. Prieto can help to protect you against stalkers. To discuss your legal options, call or contact our office online to request a consultation today.
Resource:
psychologytoday.com/us/blog/machiavellians-gulling-the-rubes/201605/the-7-types-stalkers-and-how-spot-them
https://www.vanessaprietolaw.com/amidst-pandemic-related-court-closures-domestic-violence-restraining-orders-remain-part-of-essential-services/