Amidst Pandemic Related Court Closures, Domestic Violence Restraining Orders Remain Part Of Essential Services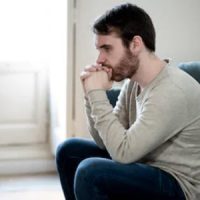 Beyond closing schools, businesses, and public beaches, the coronavirus pandemic has disrupted many government services. In Fort Lauderdale, this impacts the courts as well. Many people involved in divorces and other family law disputes are forced to remain patient in resolving their cases. However, it is important for victims of domestic violence and those seeking restraining orders to be aware that the court is still open and able to protect them.
Seeking A Domestic Order In Fort Lauderdale During The Coronavirus Pandemic
A restraining order, formerly known as an Injunction for Protection Against Domestic Violence, can help protect victims against acts of domestic violence, stalking, threats, and other types of harassment by a spouse, live-in partner, or other family members. This type of court order is often issued by a Judge in an emergency hearing. Considering that the Broward County Family Court, which is where you would get a restraining order in Fort Lauderdale, is currently closed to all but essential services it is important to be aware of your options if you find yourself in this type of situation.
In dealing with the coronavirus pandemic, the Florida Supreme Court has issued several temporary administrative orders that dictate how legal matters should be handled during this difficult time. On April 6, 2020, the court published Administrative Order 2020-32-Temp, which includes guidance pertaining to domestic violence. The following are key provisions in the order:
Matters pertaining to protecting domestic violence are among a list of 'mission-critical' procedures for the court;
While courthouses are closed to the general public, Sheriff's Deputies will permit entry to individuals seeking a restraining order;
Communications equipment can be used at all related hearings in the matter to avoid having to appear in court;
Procedures for filing an emergency Petition for Injunction for Protection Against Domestic Violence after hours with the court remain unchanged;
Any temporary injunctions or restraining orders previously issued will remain in place until further order by the court;
Final hearings in these matters may be held remotely at the Judge's discretion.
Situations That Warrant A Restraining Order
Stay home orders are an inconvenience for many people. For victims of domestic violence, the situation could end up proving dangerous and potentially life-threatening. Domestic abuse may consist of threats, actual acts of physical assault, property damage, demeaning words or actions, and sexual assault or harassment.
When this type of behavior happens at the hands of a spouse, former spouse, domestic partner, or among other family members, you have the right to obtain a restraining order under Section 731.40 of the Florida Statutes. This also applies in cases involving stalking, where an ex may no longer be living in the home but continues to approach you there or in other public places against your wishes.
Contact Us Today for Help
If you are experiencing domestic violence or stalking, our Fort Lauderdale divorce attorney can guide you in getting the legal protection you need. Call or contact Fort Lauderdale domestic violence attorney Vanessa L. Prieto online and request a confidential consultation today.
Resource
17th.flcourts.org/wp-content/uploads/2020/04/2020-32-Temp.pdf
https://www.vanessaprietolaw.com/apps-aim-at-helping-domestic-violence-victims-get-the-support-they-need/