Four Important Factors To Consider Before A Second (Or Subsequent) Marriage In Fort Lauderdale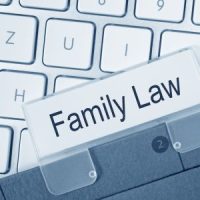 If you have gone through a divorce in Fort Lauderdale, you know first-hand how devastating it can be. Take heart-most people end up finding love again. However, just because you were in a failed relationship once, it does not necessarily make you older and wiser. To avoid making some potentially serious mistakes, consider the following four factors before a second (or subsequent) marriage.
Protecting Your Rights When Remarrying
It is natural to want someone to share your life with, and there is nothing wrong with getting married again once you have already filed for a divorce. However, according to Psychology Today, the divorce rate is not much different, regardless of whether this is your first marriage or your second, third, or even fourth time around. While no one wants to put a damper on your spirits, there are practical factors to consider before remarrying:
Marital and Non-Marital Property
Under the Florida Statutes, anything earned, acquired, or accumulated prior to marriage is considered premarital property and belongs to you alone. Anything that comes after you are wed is marital property and subject to equitable division in Fort Lauderdale divorce proceedings.
Problems can arise when marital and premarital property become mixed. This means your new spouse could be entitled to shares in businesses, money in bank accounts, and real estate or other property you purchased or got in your prior divorce settlement. The best way to protect yourself is by putting a prenuptial agreement in place.
Your Rights to Alimony Payments
This can be a major consideration in second or subsequent marriages. Be aware that these payments stop once you remarry, as do pensions and other types of benefits you may have previously been entitled to.
The Rights of Your Children
If you have children from your prior marriage, your top priority is ensuring they are protected. Be aware that if anything happens to you, your new spouse is entitled to inherit up to half of your estate, reducing the amount your children get. If you become incapacitated, your spouse also has a primary say in how the situation is handled. These types of issues can be addressed in estate planning documents, as well as in a pre or post-nuptial agreement.
Relationships with Step-Children
This is where a second or subsequent marriage can really become complex. You have no rights in terms of being included in a parenting plan, and provisions pertaining to children cannot be included in a prenup. However, if their other parent is not in the picture, adoption could be an option.
Contact Our Fort Lauderdale Family Lawyer
At the law office of Vanessa L. Prieto, we provide the trusted legal guidance you need to protect yourself and your children in the event of a second or subsequent marriage. To discuss your options, call or contact us online and request a consultation with our Fort Lauderdale family lawyer.
Sources:
psychologytoday.com/us/blog/so-happy-together/202004/re-marriages
leg.state.fl.us/statutes/index.cfm?App_mode=Display_Statute&URL=0000-0099/0061/Sections/0061.075.html