New Law Makes It Easier For Unwed Dads To Be Included In Child Time-Sharing In Fort Lauderdale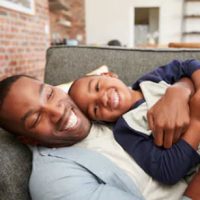 Decades ago, fathers were at a distinct disadvantage in divorce proceedings, as courts typically favored mothers when it came to making arrangements for children. Times changed, and the court became more in favor of giving both parents equal rights. However, in cases where a couple was not married, unwed dads were often still treated unfairly. Fortunately, a recently enacted law in Florida changed all this and made it easier for them to be included in child time-sharing arrangements in Fort Lauderdale.
'Good Dad' Legislation Makes It Easier For Unwed Dads To Play A Major Role In Their Child's Life
Where having a child out of wedlock was once considered scandalous, it is far more commonplace today. According to Statista, in 1980 only 18 percent of children were born to unmarried parents. Today, this has increased to more than half. Unfortunately, the law previously had not kept up with the times, and unmarried dads still faced major challenges when it came to establishing paternity and being included in child time-sharing plans.
This changed recently in Florida with the passage of what is commonly referred to as 'Good Dad' legislation. House Bill 775 was signed by Governor Ron DeSantis over the summer and aims at creating a more level playing field for both unwed mothers and fathers in Florida Family Court proceedings.
Rather than having to fight to remain a part of their child's life and be included in child time-sharing arrangements, the new law makes it an automatic presumption. Instead of designating only the mother as the child's natural guardian, both parents share equally in all the rights and responsibilities associated with their child.
What The New Law Means For Unwed Fathers In Fort Lauderdale Child Time-Sharing Proceedings
Previously, unwed fathers would first have to establish paternity and have a child support order put in place before they could initiate an additional legal action seeking to be included in parenting plans. Even if they took this action, the court could still rule against them. Now, they are entitled to be included in child time-sharing arrangements in Fort Lauderdale automatically.
Of course, there are still certain factors the court will consider in determining the amount of time the child gets to spend with each parent. Under the Florida Statutes, these include:
The child's current and prior relationship with each parent;
Each parent's proven ability to provide the care and nurturing the child needs;
Each parent's ability to cooperate with the other in implementing child time-sharing arrangements.
Contact Our Fort Lauderdale Child Time-Sharing Lawyer
Unwed fathers now have greater rights when it comes to playing an active role in their child's life.  At the law office of Vanessa L. Prieto, we provide the experienced, trusted legal guidance needed to put a parenting plan in place. Call or contact us online and request a consultation with our Fort Lauderdale family lawyer today.
Sources:
statista.com/statistics/276025/us-percentage-of-births-to-unmarried-women/#:~:text=This%20statistic%20depicts%20the%20percentage,has%20increased%20to%2040%20percent.
hflsenate.gov/Session/Bill/2023/775/Analyses/h0775z1.CJS.PDF
leg.state.fl.us/statutes/index.cfm?App_mode=Display_Statute&URL=0000-0099/0061/Sections/0061.13.html