Situations Where A Fort Lauderdale Prenuptial Agreement May Be Invalid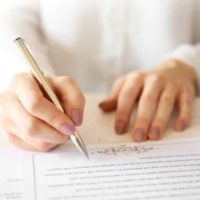 Prenuptial agreements were once viewed skeptically and as a sign a marriage was likely to end in divorce. Today, increasing numbers of couples rely on them when getting married and appreciate the protections a prenup can provide. In many cases, it can help strengthen your marriage. However, there are some circumstances where these legal documents are used improperly. Find out when a prenuptial agreement in Fort Lauderdale may be declared invalid by the courts.
Prenuptial Agreements Increase In Popularity
Prenups previously had a bad reputation. Asking your partner to sign one was thought to doom the relationship or at least cast doubts on the degree of trust between you. They were unpopular and used primarily by famous people or families to protect inherited wealth. Not anymore.
According to Business Insider, the number of people getting prenuptial agreements has increased by more than 60 percent over the past ten years. Large numbers of millennial couples opt for them as a means of protecting their business interests and intellectual property, as well as to avoid being burdened by their spouse's student loans or other financial debts. Baby boomers rely on them for second and third marriages to protect individually owned assets and their rights of children or grandchildren. People of all ages are more aware of the benefits, which include:
Provides transparency through full disclosure of each party's individual property, assets, and debts;
Conveys each party's expectations regarding lifestyle and priorities in regard to money matters;
Encourages open communications about money, a sensitive topic and one that couples frequently fight over;
Ensures each is provided for properly, both in the event of a divorce or if something happens to either one during the marriage.
When A Prenuptial Agreement in Fort Lauderdale Is Invalid
While there are definite benefits in getting a prenuptial agreement, there are also still circumstances in which they are used improperly. Fortunately, the Florida Statutes offer some protection. Under state laws, a prenuptial agreement in Fort Lauderdale may be declared invalid in any of the following cases:
If you or your partner hid any assets or liabilities when it was created;
If you signed it under duress or threat;
If you were intoxicated at the time or otherwise not in full use of your faculties;
If there is a significant imbalance in power in your relationship;
If the prenup is unfair and unduly favors one party's best interests over the other. 
Request A Consultation With Our Fort Lauderdale Prenuptial Agreement Lawyer 
A prenuptial agreement opens lines of communication and can help to protect both you and your future spouse. At the law office of Vanessa L. Prieto, we provide the trusted legal guidance you need before entering into one and the professional representation to protect your rights in disputing an existing prenup in the event of a divorce. To request a consultation with our Fort Lauderdale divorce lawyer, call or contact us online today.
Sources:
businessinsider.com/why-sign-a-prenup-marriage-divorce-2018-9
leg.state.fl.us/Statutes/index.cfm?App_mode=Display_Statute&URL=0000-0099/0061/Sections/0061.079.html