Can I Still Get A Fort Lauderdale Divorce If My Spouse Refuses To Sign The Papers?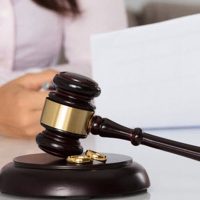 Ending a relationship is never easy. In some cases, one spouse may be pushing for a divorce while the other wants to continue trying to work things out. What happens if they refuse to cooperate with legal proceedings or sign divorce-related documents? Our Fort Lauderdale divorce lawyer explains how, despite common myths, no one can force you to remain in an unhappy marriage.
Rappers Wife Claims To Be Stuck In Unhappy Marriage
Celebrities often make headlines due to relationship drama, and a recent incident in Miami exposes a common myth about getting a divorce in Florida. Rapper Gunplay was arrested in Miami in late August of 2023 after allegedly pointing an AK-47 at his wife and their small child. Fortunately, no one was injured, but the wife claimed on Instagram that she wanted a divorce but was 'stuck' due to laws that required her partner to consent.
The incident arose while the rapper was playing a video game. He was intoxicated, and his yelling disturbed their six-month-old baby. When the wife told him to be quiet, he allegedly grabbed the gun and pointed it at them. She called the police and left the residence with the child. The rapper was arrested while the wife obtained a restraining order and filed a divorce petition.
Later, she told her Instagram followers that Florida law prohibited her from getting a divorce without his permission unless he went to jail, was convicted, or committed to a mental institution.
Obtaining A Divorce In Fort Lauderdale Without Your Spouse's Consent
Regardless of what you might read on social media, you can obtain a divorce in Fort Lauderdale, regardless of whether your spouse consents. Under the Florida Statutes, mental incapacity is grounds for ending a marriage, but not required. A felony conviction may be a factor in resolving divorce-related issues but has nothing to do with your right to obtain a divorce.
All that is required is to prove that the marriage is 'irretrievably broken'. (Pointing a gun at your spouse would certainly qualify for this.) How does the court handle a lack of cooperation on the part of one of the parties?
If you file a divorce petition and they refuse to respond, the judge may enter a default judgment.
If they respond but refuse to appear at divorce-related hearings, they could be charged with contempt.
If they appear at hearings but refuse to cooperate or behave in a disruptive manner, the judge is more likely to rule in your favor.
Contact Our Fort Lauderdale Divorce Lawyer
You can still get divorced if your spouse refuses to consent and while their behavior could delay a final order, it can ultimately work in your favor. To get the trusted legal guidance and professional representation you need in this situation, contact the law office of Vanessa L. Prieto. Request a consultation with our Fort Lauderdale divorce lawyer today.
Sources:
https://www.complex.com/music/a/cmplxtara-mahadevan/gunplay-wife-divorce-florida-laws
http://www.leg.state.fl.us/Statutes/index.cfm?App_mode=Display_Statute&URL=0000-0099/0061/0061.html