Four Lingering Impacts Of COVID-19 On Fort Lauderdale Divorce Proceedings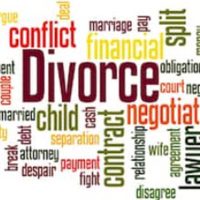 A general decline in cases and the widespread availability of a vaccine has led to a general loosening of COVID-19 pandemic-related restrictions. At the same time, there are still some lingering impacts you are likely to encounter, which include during divorce proceedings in Fort Lauderdale. Find out more about these and how they are likely to affect your divorce case.
How The Pandemic May Impact Fort Lauderdale Divorce Proceedings
More than two million people in Florida were diagnosed with COVID-19 over the past year and a half. At the height of the pandemic, businesses were closed and residents were required to wear masks in public places and maintain social distancing. Things have begun getting back to normal over the past month or so, with the City of Fort Lauderdale offering free vaccinations as well as assistance programs for those who were financially affected.
As recovery efforts continue, it is important to be aware of some lingering impacts you are likely to encounter. One of these concerns relationships. Spending lengthy periods of time together as a result of stay-home orders took a toll on many marriages. If you are now considering filing for a divorce in Fort Lauderdale, be aware of how the following ongoing pandemic-related impacts could impact these proceedings:
Lost jobs. 
Reuters reports that close to ten million people are still without a steady income due to the pandemic. If you made significantly less than your spouse or sacrificed your own career for the sake of the marriage, you may be entitled to spousal support. However, if your partner lost their job or suffered a drastic decline in income, it could impact their ability to pay any amounts ordered, as well as to make child support payments.
Losses in property and assets. 
Under the Florida Statutes, you are entitled to an equitable share of any marital property and assets in your divorce, including homes, cars, furniture, funds in bank accounts, and retirement benefits. Unfortunately, financial problems due to the pandemic may have resulted in major losses, leaving you with less to claim in these proceedings.
Lingering health issues. 
In addition to downturns in the economy, ongoing health issues due to having suffered COVID-19 could prevent you or your spouse from going back to work or earning your usual amount. Health problems could also impact your ability to care for children of the marriage and may influence child time sharing proceedings. 
Virtual visits. 
One positive aspect of the pandemic is that it made many of us aware of how much could be accomplished online. Virtual consultations with your divorce attorney are still an option and rights to virtual visits with children can be incorporated into child time-sharing arrangements.
Contact Us Today for Help
Navigating the 'new normal' can prove challenging, particularly when dealing with divorce proceedings. Fort Lauderdale divorce attorney Vanessa L. Prieto provides the trusted legal guidance you need. Call or contact our office online and request a consultation today.
Resource:
reuters.com/article/us-usa-economy/u-s-economy-loses-jobs-as-covid-19-hammers-restaurants-bars-idUSKBN29D0J9