How Mental Health Issues Can Impact You Or Your Spouse In Fort Lauderdale Divorce Proceedings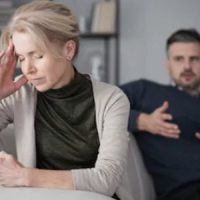 Mental health issues can take a variety of forms, impacting sufferers periodically or on a day-to-day basis in ways that range from mild to severe. While there is less stigma today in admitting these types of problems and numerous resources that can help, victims often continue to suffer in silence. When they do, it can impact not only them but their relationships with others. If mental health problems have been an issue in your marriage, find out how they are likely to affect Fort Lauderdale divorce proceedings.
When A Spouse Suffers Mental Health Issues
Having a spouse who suffers from mental health problems can be a heartbreaking situation. If they fail to acknowledge the problem or get the help they need it can wreak havoc in your marriage. Despite the love you have for them and your concern for their well-being, filing for a divorce through the Broward County Court may be your only option. However, it is important to be aware during the process of how the other party's problems could impact these proceedings.
The degree of difficulty you are likely to encounter will depend on the exact type of mental health issue they are struggling with. Common issues you are likely to face include:
Your spouse denying the problems in your marriage or the severity of the situation;
Refusal to agree to a divorce or separation or to cooperate in the process;
Increased withdrawal and isolation, causing them to miss scheduled court hearings and negotiation sessions;
Outbursts of anger and other emotional reactions that disrupt your divorce proceedings.
While you may want to make every effort to accommodate your spouse and show compassion for their condition, it is important to take the steps needed to protect yourself. This includes limiting conversations about divorce-related issues to controlled situations in which your attorney is present and considering whether their rights regarding visits with children from your marriage need to be restricted.
How Your Own Mental Health Issues Could Impact Your Divorce Proceedings
If you struggle with mental health issues, it is important to be aware that you are not alone. According to the National Institutes Of Health (NIH), roughly one out of every five adults deals with anxiety, depression, bipolar disorder, post-traumatic stress syndrome, or other disorders. To prevent your mental health problems from impacting your rights in Fort Lauderdale divorce proceedings, take the following steps:
Inform your divorce attorney about your mental health struggles;
Obtain medical care or therapy for your condition;
Take all prescribed medications and follow any treatment plans recommended;
Enlist the support of your family and friends.
Reach Out to Us Today for Help
Divorce is difficult in any situation but particularly when one of the parties struggles with mental health issues. Fort Lauderdale divorce attorney Vanessa L. Prieto acts as a strong legal advocate on your side, making sure your rights and best interests are protected. To request a confidential consultation, reach out and call or contact our office online today.