Four Major Life Changes After A Divorce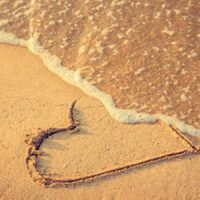 Getting a divorce in Fort Lauderdale means undergoing some major life changes. Knowing what to expect can help as you make the adjustment. Our Fort Lauderdale divorce attorney explains four common impacts and how getting what you are entitled to in your final divorce order can help you through the process.
Common Divorce-Related Changes
Under the Florida Statutes, divorce is referred to as the dissolution of marriage. It dissolves the contract you entered into on the day you said "I do", and the legal bond between you and your spouse. While getting a final divorce order can be a relief, particularly if your marriage has been in trouble for a while, it still involves an adjustment period. The following are four major life changes people often experience:
Changes in general lifestyle.
Making the transition from being married to being single is not easy. It can have major impacts on your lifestyle in general. You may experience difficulty in dealing with different family members or find yourself feeling uncomfortable with previously close groups of friends. Many of the activities you enjoyed may have been centered around couples.
It is important to allow yourself time to grieve what you lost as you transition to your new life. Having an experienced divorce attorney on your side helps. While you focus on yourself and the divorce recovery process, they can attend to important legal issues that must be addressed.
Changes in your home/housing.
During your marriage, you and your spouse may have invested in a family home. This will be addressed as part of your divorce proceedings. All marital property in a Florida divorce is divided on an equitable basis. This means that rather than split everything evenly, factors such as each party's income and the value of other assets is considered. Remaining in your prior residence may be an option, but you will want to consider issues such as the mortgage, insurance, and upkeep before making a decision.
Changes in your job/finances.
Whether you held a paying job or relied on your spouse for support, living on a reduced income may create some challenges. Depending on the situation, our Fort Lauderdale divorce attorney can guide you in seeking alimony payments. These help maintain your standard of living while you get the education or experience needed to reenter the workforce.
Changes in your relationship with your children.
For parents, the impact on their children is one of the hardest things to deal with in a divorce. We can guide you in creating a Florida parenting plan that protects your rights, their best interests, and ensures you continue to play an active and involved role in their lives.
Request A Consultation With Our Fort Lauderdale Divorce Attorney
At the law office of Vanessa L. Prieto, we provide the trusted legal guidance and caring support you need when dealing with the changes brought about by divorce. Request a consultation to discuss how we can help in your case. Give us a call or contact our Fort Lauderdale divorce attorney online today.