Four Questions To Ask Yourself Before Attempting A Reconciliation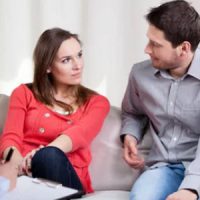 Going through a divorce in Fort Lauderdale can be one of the most difficult and emotionally wrenching of experiences. Depending on the circumstances, you may be still holding out some small hope for your marriage. Even if this is not the case, it is not uncommon to get flooded with nostalgia and to reminiscence of good times you had together. This can cause couples to consider a reconciliation. Only you can decide if this is the right course of action, but there are questions you need to ask yourself first:
Have problems in your marriage been resolved?

Identify the problems in your marriage that caused you or your partner to file for a divorce through  the Broward County Family Court and ask yourself whether these have been acknowledged and resolved. If they have not, the chances are good that your reconciliation efforts will fail.
Are both you and your spouse committed to making changes?

In looking at some of the issues that drove a wedge in your marriage, you are likely to be able to identify attitudes and behaviors that will need to change. While this is possible, it takes effort on the part of both you and your spouse. Are you willing to make whatever changes are needed, such as cutting back on work schedules, spending more time with family, having 'date nights', and making a more concerted effort to communicate or even attending counseling?
Can you each forgive the past and look forward to the future?

The stress and anxiety surrounding a divorce can cause people to say and do things that are hurtful to the other. Are you willing to forgive and leave these things in the past, rather than nursing a resentment and bringing them up in future fights? This is also a common problem when one of the spouses engaged in some type of misconduct over the course of the marriage, such as outrageous spending, drug and alcohol addiction, or having an affair. These things can be hard to forgive and forget, but it is important to make the effort if you want a reconciliation to work.
How will reconciling impact your rights in the event it does not work out?

Under the Florida Statutes, you are not required to name fault grounds in a divorce. However, if your spouse engaged in marital misconduct, it could entitle you to a larger settlement. Reconciling after the fact could be seen as condoning the behavior. Plus, a reconciliation could also jeopardize your general rights regarding certain property and assets. To protect yourself, consider putting a postnuptial agreement in place prior to getting back together, detailing some of the terms involved.
Let Us Help You Today
Whether you are considering a divorce or a reconciliation with your spouse, Fort Lauderdale divorce attorney Vanessa L. Prieto provides the trusted legal guidance you need to protect yourself. Reach out and call or contact our office online and request a confidential consultation to discuss your options today.