Four Ways a 'Do-It-Yourself' Divorce Can Go Wrong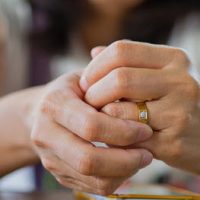 With the abundance of resources and information available online, it is tempting to want to save money by attempting to complete tasks yourself, rather than hiring a professional. Ask anyone who has undertaken DIY home repairs or renovations and they will tell you that these projects are never as easy as they seem. The same is true for online legal services, which offer downloadable packages for obtaining a divorce. While you may think you are being frugal not hiring a divorce attorney, it can end up costing you both time and money in the long run.
Why You Need an Experienced Fort Lauderdale Divorce Attorney
Do-it-yourself online legal services and forms providers claim to offer a lower cost alternative in a variety of legal matters. Unfortunately, acting as your own legal counsel can end up creating major problems. The following are four ways a DIY divorce can go terribly wrong:
Incorrect divorce filings: There are strict legal requirements for filing any type of legal document. In divorce cases, not filling out the appropriate forms or failing to submit them properly could cost you additional filing fees, while creating lengthy delays in getting a final divorce order.
Inadequate responses to divorce pleadings: Once you receive notice that your spouse has filed for divorce, you have a certain amount of time to respond to these pleadings. Failing to provide an appropriate legal answer or not appearing at hearings could jeopardize your rights to marital property, child time sharing, and support.
Not being aware of your rights in a divorce: As an experienced Fort Lauderdale divorce attorney, we have extensive knowledge of the Florida Dissolution of Marriage Statutes and experiencing in apply them in different cases. By representing yourself, you jeopardize your legal rights under the laws and could shortchange yourself when it comes to getting your fair share of property and assets accumulated during your marriage.
Getting scammed: Online legal services are not free. They generally involve hidden costs which can easily add up to more than what you would pay an actual divorce attorney. You also face the risk of falling prey to a scam. According to the Federal Bureau of Investigation (FBI), fraudsters offering online services steal millions of dollars from unsuspecting people each year.
Contact Us Today for Help
Divorce proceedings have the potential to impact your wellbeing, your financial security, and your relationship with your children now and in the years to come. Opting to file for divorce on your own and not taking the time to consult with an experienced divorce attorney can end up costing you significant amounts of money, while jeopardizing your rights in your divorce case.
Before attempting to negotiate settlements or to respond to divorce related pleadings on your own, reach out and contact attorney Vanessa L. Prieto first. We can arrange a confidential, no obligation consultation in our Fort Lauderdale office, to discuss your particular situation and the important issues in your divorce that need to be addressed. Call or contact us online today.
Resource:
fbi.gov/scams-and-safety/common-fraud-schemes/internet-fraud