Violations of Child Time-Sharing Orders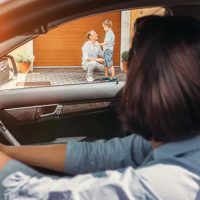 When it comes to matters impacting your children and your relationship with them, your top priority is to ensure your rights and their best interests are protected. If the other parent is not holding up their end of the deal in terms of child time sharing arrangements or if they are engaging in conduct that could put your child at risk, you may need to take legal action. If you have a court ordered parenting plan in your case, they can be held responsible for violating this order.
Parenting Plan and Time Sharing Violations
Florida Court parenting plans play a major role in determining the rights and responsibilities of parents. These cover issues pertaining to the amount of time the child spends at each parent's residence, arrangements for pick up and drop off times, attendance at school events, and allowances for school breaks, holidays, and other special occasions. Your parenting plan also outlines legal authority in decision making regarding matters such as your child's education, health and developmental, needs, and their religious upbringing.
If a parent fails to adhere to the plan, they can be held accountable through the court. Common types of parenting plan and child time sharing violations include:
Not visiting with the child according to the schedule;
Arriving late for pick ups or drop offs with the other parent;
Canceling parenting time without giving the proper notice;
Appearing at the child's school unannounced and removing them from classes;
Failing to pick them up from school or recreational events according to prearranged schedules
Failing to return the child after a visit;
Returning the child hungry or unkempt.
If any of the above situations occur or if the other parent is engaging in behaviors that could put the child at risk, you have the right to go back to court to have the parenting plan modified or changed.
Dealing with Parenting Plan Violations
Stipulations regarding how disagreements involving child time sharing arrangements are handled may have been included in your time sharing agreements. These often involve negotiating with the other parent through your attorneys or through mediation sessions. If the situation warrants it, you may also be able to request modifications to the parenting plan by having your attorney file the appropriate documents and present evidence of your claims at scheduled court hearings.
There are situations that require more urgent actions. Under the Florida Statutes regarding child time sharing arrangements, you may request an emergency hearing if you think your child is in immediate danger, such as due to domestic violence or other criminal activities, or if you have concerns about the other parent leaving the state or country with the child.
Contact Us Today for Assistance
In matters impacting your rights or the safety of your children, our Fort Lauderdale child time sharing attorney provides the legal representation you need. Reach out and contact attorney Vanessa L. Prieto to request a consultation to discuss your case and how we can help you today.