Should Children Be Involved in the Parenting Time Process?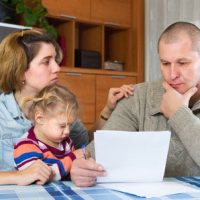 Decisions regarding child time-sharing and parenting time are rarely easy. Depending on the circumstances, it may require months of negotiations between you, the other parent, and each of your attorneys before an agreement can be reached. In some situations, parents never can work out differences, and a family court judge must issue an order in the case. In making these arrangements, should children have a say in where they reside? The court will take into account a child's preferences in these matters, factoring in their age and other details in the situation.
Considering the Child's Preference in Decisions Regarding Parenting Time
The number one priority in matters affecting children is protecting them and ensuring their best interests are served. Under Section 61.13 of the Florida Statutes, there are numerous factors the court will consider in making child time sharing plans. Many of these center around the previous relationship each parent has had with the child, and the demonstrated ability of each to be a mature, nurturing parent and to provide for the child's physical, emotional, and developmental needs.
Under these laws, the reasonable preference of the child may be considered, if the court deems the child of the appropriate intelligence and understanding to express an opinion. Reasonable preference means a preference that is:
Practical for the circumstances and based on experience;
Not motivated purely by emotion or elicited in response to pressure by the parents.
Obviously, a young child will not be able to form an opinion on what is in their 'best interests', though a strong preference for one parent or the other may be a consideration.
Including Children in Parenting Plan Arrangements
Before child time sharing arrangements can be made, a Florida parenting plan must be submitted to the court. This details where the child will reside, the terms for any weeknight or overnight visits, and extended stays with either parent over holidays, school breaks, and other special occasions.
For couples who are divorcing or unmarried parents who no longer live together, getting them to agree on the terms of a parenting plan can prove challenging. Adding in the thoughts, feelings, and preferences of a minor in this situation has the potential to create even more controversy.
At the same time, if the parents are on amicable terms, there is no reason an older child cannot have input or be included in these conversations. Areas of particular concern for them are likely to include:
Remaining in the same neighborhood and school district;
Continuing to taking part in extracurricular activities they enjoy;
Having both parents be able to attend school and recreational events;
Having adequate time away from their parents for social activities with their friends.
Let Us Help You with Your Case
In matters affecting children, every situation is unique. To discuss how to create parenting plans that place your child's happiness and best interests first, call or contact attorney Vanessa L. Prieto and request a consultation in our Fort Lauderdale office today.