Four Ways To Keep A Divorce Private In High-Profile Cases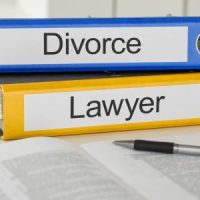 High-profile divorces frequently make headlines. Whether it involves local and national celebrities, well-known families, government officials, or high-powered business owners, these types of cases often generate gossip. If you are in this type of situation, maintaining your privacy is likely a top consideration. Our Fort Lauderdale divorce lawyer explains four tactics that can help protect you and your loved ones.
Maintaining Your Privacy In A High-Profile Divorce
Reality TV shows capitalize on the public's desire to know intimate details about the personal lives of high-profile couples and individuals. This includes any marital problems they may be having and details surrounding divorce proceedings.
A divorce case involving one of The Real Housewives of Miami has recently made headline news. Newsweek is one of many outlets that provided highly inflammatory and salacious details concerning the recent divorce of Lisa Hochstein from her surgeon husband, Lenny.
Without revealing details, suffice it to say that information currently being broadcast across the nation could prove embarrassing to the couple, their children, and others involved. The husband in this case asserts his wish to maintain their privacy but claims his wife is determined to make divorce-related battles public. What can you do to prevent this type of situation? The following are four options:
Consider A Marital Settlement Agreement
A marital settlement agreement (MSA) allows the parties to negotiate agreements out of court, preventing details from becoming a part of the public record and protecting them from prying eyes. However, this requires the couple to both consent to the arrangement and to work with each other in negotiations with their attorneys.
Consent To Mediation
In cases where the relationship between a couple is more contentious, court-ordered mediation may be a better option. It still allows you to reach agreements out of court, but rather than personal negotiations, important issues are resolved through the help of an impartial third party.
Include Confidentiality Agreements
Under the Florida Statutes, confidentiality agreements may be included as part of a prenuptial or post-marital agreement, as well as part of a final divorce order. This requires both parties to refrain from publicly revealing certain details about the case. They can face serious penalties if they refuse to comply.
Obtain A Restraining Order
Harassment is defined under Florida law as any type of conduct directed at a specific person that causes emotional distress. If your spouse is sharing intimate details in public, smearing your name or reputation, and putting you or others at risk, you may be entitled to obtain a restraining order through the Broward County Family Court.
Discuss Your Options With Our Fort Lauderdale Divorce Lawyer
Divorce records are considered public information, but there are ways to protect yourself and your loved ones in high-profile cases. To discuss your options, reach out to the law office of Vanessa L. Prieto. Call or contact our Fort Lauderdale divorce lawyer online and request a confidential consultation today.
Sources:
newsweek.com/lisa-hochstein-lenny-hochstein-messy-divorce-real-housewives-miami-1777598
leg.state.fl.us/Statutes/index.cfm?App_mode=Display_Statute&URL=0000-0099/0061/Sections/0061.079.html#:~:text=%E2%80%94A%20premarital%20agreement%20must%20be,other%20than%20the%20marriage%20itself.&text=8.,law%20imposing%20a%20criminal%20penalty.
browardclerk.org/Divisions/Family