Addressing Transportation Issues In Your Fort Lauderdale Parenting Plan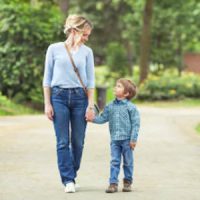 Parenting plans are used in making child time-sharing arrangements in Fort Lauderdale. These dictate each parent's rights and responsibilities regarding their children, as well as practical details in any plans made. One area that must be addressed is transportation arrangements, which are a common source of conflict. Our Fort Lauderdale child time-sharing lawyer explains how to ensure this is addressed both in creating a parenting plan and once a final order is issued.
Including Transportation Arrangements When Creating A Parenting Plan In Fort Lauderdale
Determining the rights and responsibilities of each party is an important issue in cases of divorce or with single parents. Under the Florida Statutes, family courts are generally in favor of child time-sharing arrangements which allow both parties to remain active and involved in the child's life.
As part of these proceedings, a parenting plan is created. This determines the child's primary residence, joint parenting plans, and each party's rights regarding weekends, holidays, school breaks, and other special occasions. It also provides details on how the parenting plan will be carried out, which includes transportation arrangements.
In a Florida parenting plan, there is an entire section devoted to transportation arrangements. Issues you will need to consider include:
Whether one parent will be solely responsible for providing transportation or whether both parties will share in these duties;
How exchanges will be handled, and whether they will occur at either parties' homes or at a neutral, mutually convenient location;
Who will pay the costs of gas and other expenses associated with transporting the child;
Stipulations regarding being late in picking up or dropping off the child, and how these types of problems will be handled.
Common Transportation Issues In Implementing A Parenting Plan
Even when transportation duties are clearly spelled out in your parenting plan, problems can still arise. Among the most common include:
Being excessively late for drop-offs and pick-ups;
Canceling or changing arrangements unexpectedly;
Requiring one parent to travel an unreasonable distance;
Requesting exchanges in unsafe or unsavory places (such as in a dangerous neighborhood, on a busy street, or at a local bar);
Not having the child fully prepared for the exchange, such as making sure they have adequate clothing or other supplies and any school work that needs to be completed.
While there may be times when unexpected transportation issues arise, it is a problem if it becomes a regular pattern of behavior. If attempting to resolve the matter amicably with the other parent does not work, contact our Fort Lauderdale child time-sharing lawyer to discuss your rights in seeking modifications through the Broward County Family Court.
Request A Consultation With Our Fort Lauderdale Child Time Sharing Lawyer Today
It is important to ensure transportation arrangements are included as part of your parenting plan. In the event problems arise, reach out to the law office of Vanessa L. Prieto. As an experienced Fort Lauderdale divorce lawyer, we can advise you on the options available. Call or contact us online and request a consultation today.
Sources:
leg.state.fl.us/Statutes/index.cfm?App_mode=Display_Statute&URL=0000-0099/0061/Sections/0061.046.html
flcourts.gov/content/download/686031/file_pdf/995a.pdf
browardclerk.org/Divisions/Family