Frequently Asked Questions About Alimony In Fort Lauderdale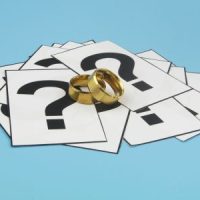 Spousal support payments, otherwise known as alimony in Fort Lauderdale, protect your financial security and can help you make as you adjust to your divorce. However, there are many misconceptions about these payments, particularly with the legal controversy surrounding alimony in Florida making local news. Our Fort Lauderdale divorce lawyer clarifies who may be entitled to these payments and answers some frequently asked questions.
Are You Entitled To Alimony In Fort Lauderdale?
Living alone while maintaining the same type of lifestyle you did when you were married is a common concern when getting a divorce in Fort Lauderdale. Alimony payments give you time to adjust to the changes in your life and help maintain your financial security throughout the process.
Under the Florida Statutes, alimony payments may be awarded to either party in a divorce. Factors a judge will consider in determining whether alimony is warranted in your particular case include:
The length of time you were married;
The amount of income and assets each party possesses;
Whether your spouse makes considerably more than you;
Whether you sacrificed your own career or education for the marriage;
The outcome of any other divorce-related property and asset settlements.
FAQs About Alimony Payments In Florida
The following are among the most frequently asked questions we hear from clients concerning alimony payments in Florida:
Can I get alimony even if I was only married for a short period? While each case is different, you generally have to be married at least several years to be eligible for alimony.
What are the different types of alimony awarded? There are four types of alimony available in Florida. Bridge the Gap, rehabilitation, and durational alimony are awarded temporarily to help you adjust to living on your own, or you may be entitled to permanent alimony payments.
What if my spouse refuses to pay? Your spouse could face contempt of court charges for not complying with an alimony order. Penalties include fines, a potential jail sentence, wage garnishment, liens, and other enforcement actions.
Is Florida considering ending alimony? Alimony in Florida has made recent news. Both the state Senate and the House passed SB 1416, which would do away with permanent alimony in Florida. However, the bill still needs to be signed by Governor Ron DeSantis, who vetoed a similar bill in 2022.
If the bill passes, can I still get alimony in Fort Lauderdale? The bill only applies to permanent alimony. Temporary alimony payments would still be available. It would also only apply in new cases, meaning any permanent alimony ordered must continue to be paid.
Request A Consultation With Our Fort Lauderdale Alimony Lawyer
Alimony can help protect your financial security while making the often difficult adjustment to being divorced. To discuss whether you might be entitled to these payments, or to enforce an existing alimony order, reach out to Fort Lauderdale divorce lawyer Vanessa L. Prieto. Call or contact our office online today to request a consultation.
Sources:
leg.state.fl.us/statutes/index.cfm?App_mode=Display_Statute&URL=0000-0099/0061/Sections/0061.08.html
myfloridahouse.gov/Sections/Bills/billsdetail.aspx?BillId=78150&\