Getting A Divorce In Fort Lauderdale? Five Ways Our Divorce Lawyer Can Help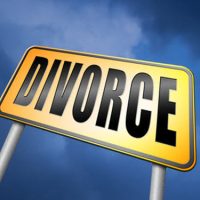 Getting a divorce involves making major decisions that could impact you and your family for years to come. Even if you have only been married a short period or are on relatively good terms, it is important to get professional legal representation throughout the process. The following are five ways our Fort Lauderdale divorce lawyer can help:
Get Legal Guidance On Important Issues Impacting Your Rights In A Florida Divorce
In any divorce, there are important matters involving money, property, and child that must be resolved under the Florida Statutes. Once a final order is issued, it is difficult and costly to change. Our Fort Lauderdale divorce lawyer protects your rights and provides trusted legal advice in regards to the following:
Marital property division: You are entitled to a fair share of any homes, cars, household belongings, funds in bank accounts, shares in businesses, and retirement benefits accumulated during your marriage.
Spousal support: If you make less than your spouse, spousal support or alimony payments can help you get back on your feet.
Child time-sharing and support: Judges generally encourage joint parenting plans and base child support on these arrangements.
Handling Communications Between You, Your Spouse, And Their Legal Representative
Poor communication is a common problem among married couples. In addition to resulting in the breakup of your marriage, it can also wreak havoc in divorce proceedings. Letting our divorce lawyer handle communications as needed helps prevent misunderstandings, manipulation, and other drama. We will also handle communications with your spouse's attorney, protecting you from misinformation and common intimidation tactics.
Responding To Divorce-Related Legal Documents
You are not required to have a lawyer to file for divorce through the Broward County Family Court. However, having one on your side is a good idea. Failing to respond to legal documents in a timely manner or appear at hearings are common mistakes that can jeopardize your rights and cost you time and money. We can make sure these and other matters are handled properly.
Negotiating marital settlement agreements and guiding you in mediation proceedings.
Marital settlement agreements and divorce mediation allow you to reach more personalized arrangements and prevent having to disclose sensitive information in court, where it becomes part of the public record. We can guide you through the process and protect your best interests in any agreements reached.
Making sure final divorce orders are enforced.
Your final divorce order may specify certain actions on the part of your spouse, such as surrendering specific property and making child support or alimony payments. However, your spouse may still refuse to comply. Our Fort Lauderdale divorce lawyer can guide you in taking whatever enforcement actions are needed.
Request A Consultation With Our Fort Lauderdale Divorce Lawyer Today
Fort Lauderdale divorce lawyer Vanessa L. Prieto provides the trusted guidance and professional legal representation you need to protect yourself and your rights in Broward County divorce proceedings. Call or contact our office online and request a consultation today.
Sources:
leg.state.fl.us/statutes/index.cfm?App_mode=Display_Statute&URL=0000-0099/0061/0061.html
browardclerk.org/Divisions/Family