Getting The Most From Your Marital Settlement Agreement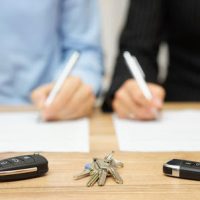 For some couples, disputes that resulted in the end of the marriage spill over into divorce proceedings, making mutual agreements hard to attain. In other cases, couples can agree on terms, avoiding the need for lengthy negotiations and contentious hearings. In these situations, a marital settlement agreement can address issues concerning division of property and assets. This can speed the divorce process and avoid having a judge decide who gets what, but it is important to have an experienced divorce attorney review these documents to ensure you are getting the amount you are entitled to.
Assets To Consider In A Marital Settlement Agreement 
Under Section 61.075 of the Florida State Statutes, the court distributes marital property equitably in a divorce, rather than evenly, taking into consideration each party's income and earning potential, as well as their contributions to the marriage. It is important to take this viewpoint when drafting a marital agreement as well.
Under the Florida court guidelines for making a marital settlement agreement, you and your spouse will be required to fill out a family law financial affidavit. This will disclose your individual income and debts you owe, as well as any liabilities and joint assets you and your spouse possess. When considering your assets, in addition to obvious items, such as bank accounts, houses, cars, and home furnishings, you should make sure to carefully consider any of the following you or your spouse may possess:
Money owed to either of you by friends, family, or business associates;
Shares in business interests, including inventory and fixtures;
Retirement and pension plan benefits through your employer;
Life insurance policies, stocks, or annuities;
Antiques and other collectible items of high value;
Jewelry, furs, and gifts given to one another during the marriage;
Boats, RVs, and other sports or recreational equipment, including club memberships, timeshares, or other vacation ownership plans.
Tax Issues To Address In Marital Settlement Agreements
Tax-related issues are another important area to address, one that is often overlooked but could add up to significant amounts of money. You should outline how your taxes will be filed and who will be entitled to take certain deductions, as well as defining who will be responsible for any past tax debt.
Under IRS guidelines, married couples can be held jointly liable, but there are options available if your spouse failed to file or pay back taxes, or withheld income without your knowledge. Even if your marital settlement agreement has you assuming part of this debt, IRS Innocent Spouse Relief may eliminate the obligation.
Reach Out to Us for Professional Help
If you are going through a separation or are considering filing for divorce, contact the Vanessa L. Prieto Law Offices, LLC  today. Even in otherwise amicable situations, it is important to have an experienced divorce attorney on your side, making sure your interests are protected. We act as a strong legal advocate on your behalf, to assist you in getting the maximum settlement amount you deserve.
Resource:
flcourts.org/core/fileparse.php/293/urlt/902f3.pdf