Enforcing A Florida Child Support Order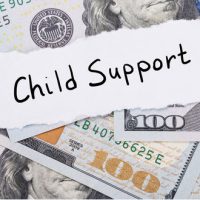 Every parent knows that raising children is expensive. Trying to meet the basic expenses in providing for food, clothing, and shelter is difficult enough, in addition to their health, dental, and vision requirements, as well as their educational, and recreational costs.
Despite the fact that you and the other parent may be divorced or otherwise living apart, both parents are required to share in the financial responsibility of raising a child. If your partner refuses to pay or fails to adhere to a child support order, there are ways in which you can enforce payment.
Forcing A Parent To Be Financially Responsible For Their Child 
There are some cases in which parents can mutually agree on an appropriate amount of child support, but oftentimes, a child support order is required. Under Section 61.3 of the Florida State Statutes, child support may be ordered through the court, with an amount determined by such as factors as both parents' income, the current time sharing arrangements in place, and the financial needs of the child.
Even with a court order in place, the court may agree to allow the payments to be directly handled between the parents. If one of the parents falls behind or refuses to pay, they can be found in contempt of the order, and more severe collection actions may be taken. These include:
Deducting child support directly from their paycheck,
Ordering payments to be made through the Florida State Disbursement Unit;
Requiring additional payments for back child support owed, in addition to the current amount due;
Seizing assets, property, lottery winnings, and income tax refunds to offset and past due amounts owed.
This applies not only to child support, but also to court ordered health care benefits the other parent has been ordered to provide. In addition to ordering child support amounts, the court may also order the parent responsible for making those payments to maintain a life insurance policy, to ensure their financial obligation to their children is met.
Penalties For Failing To Pay Child Support
In some cases, a parent may refuse to work or take a job that pays 'under the table' to avoid having to pay child support. In these cases, a judge can order an amount based on their earning potential. As an added incentive to ensure children get the support they need, parents who refuse to pay face serious penalties. The Florida Department of Revenue advises that if child support remains unpaid, whatever the reason, the following actions may be taken:
Driver's license suspension and passport denials;
Suspension or inability to be approved for business, professional, and recreational licenses;
Negative reports to national credit unions which could impact ability to get loans or credit cards;
Withholding of unemployment benefits.
Reach Out to Us for Help Today
If you are having trouble collecting the child support you are owed, contact the Vanessa L. Prieto Law Offices, LLC  today. As experienced Florida family law attorneys, we can advise you on the actions to take to ensure your order is enforced and that your child gets the financial support they need to thrive.
Resources:
floridarevenue.com/dor/childsupport/pdf/cs180.pdf
floridarevenue.com/dor/childsupport/enforcement.html