Grandparents and Custody Arrangements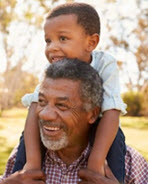 Grandparents play a special role in their grandchildren's lives. Free from certain pressures and responsibilities after having raised their own children, they are often more likely to be relaxed and even indulgent of this younger generation. Unfortunately, when couples get divorced in Florida and go through the child time-sharing process, the rights of grandparents may be overlooked or ignored, jeopardizing this important relationship. The following highlights how you can remain a part of your grandchildren's lives, along with tips on how to help them and their parents adjust during the difficult months ahead.
The Rights of Grandparents in Florida Time-Sharing Arrangements 
Under Section 61.13 of the Florida Statutes, the courts are more in favor of developing child time sharing plans that allow each parent to play an active role in their child's lives, rather than simply awarding one parent custody and the other visitation. Unfortunately, the rights of grandparents generally are not included under these laws.
While some other states have specific rules and regulations protecting the rights of grandparents in disputes involving their grandchildren, Florida does not. This means that time with your grandchild cannot be legally awarded through the court, although you may be able to make arrangements on your own with each parent. Ways in which you can remain active in your grandchildren's lives include:
Offering babysitting services, either in lieu of day care or as a supplement to these arrangements;
Being included in pick up/drop off arrangements, which can help minimize the amount of contact the parents have with one another;
Getting approval from the parents to attend school and recreational events;
Taking advantage of visits when your own child gets time with the child over holidays, school breaks, and other special occasions.
Helping Your Grandchildren Adjust to Divorce
Psychology Today emphasizes the importance of allowing children to maintain contact with each grandparent post divorce. At a time when these children are likely mourning the loss of having both parents live together and going through profound changes in their environment, grandparents can provide some stability while acting as part of their support system.
As a grandparent, ways you can help your grandchild through this difficult time while also protecting your own rights to visit with them include:
Avoid taking sides in arguments between the parents;
Avoid bad mouthing either parent in the presence of the child;
Abide by any court orders or negotiated agreements that are in place;
Rather than focusing on how disappointed you are in the breakup up or your own fears, emphasize the positive and reassure the child that everyone involved will eventually adjust.
Let Us Help You Today
As an experienced Fort Lauderdale child time-sharing attorney, we respect the role grandparents play in their child's lives. While you may not have specific legal rights, there are strategies that can be used to ensure you can continue to enjoy time with your grandchild. To discuss your specific situation and how we can assist you, reach out and contact the law firm of attorney Vanessa L. Prieto and request a consultation today.
Resource:
psychologytoday.com/us/blog/co-parenting-after-divorce/201703/grandparents-affected-adult-child-divorce
https://www.vanessaprietolaw.com/catchphrases-in-florida-child-time-sharing-proceedings/