How Accusations of Domestic Violence Impacts Your Divorce Case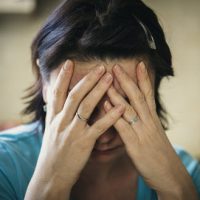 During any divorce case, issues and conflicts can arise that make it hard for the couple to reach agreements. In many of these situations, a settlement can eventually be agreed on by the two parties through negotiations with their attorneys. In divorce proceedings involving allegations of domestic abuse, the safety of the abused party must come first, and any divorce related issues are best left to be resolved by the court.
Domestic Violence In Divorce Proceedings
As a no fault divorce state, the only grounds for divorce recognized under the Florida divorce statutes is irreconcilable differences between the spouses. While domestic violence does not need to be asserted for your divorce to be granted, it can have a significant impact on how issues in your case are resolved. The following are four areas in which domestic abuse is often a factor:
Court Ordered Divorce Mediation
When there are disagreements between a divorcing couple over the terms surrounding their divorce, these cases are often referred to mediation. In situations where one party feels threatened, intimidated, or harassed by the other party, the mediation requirement is waived.
Marital Property Distribution
While domestic abuse is not the sole factor in determining how marital property is divided, it can influence these proceedings. Florida divides property on an equitable basis, meaning the court aims for a division that is fair to both parties, as opposed to simply splitting your assets down the middle. If your spouse destroyed, gave away, or otherwise devalued belongings the two of you earned or otherwise accumulated during your marriage, you may be entitled to a greater share.
Spousal Support
Domestic abuse in and of itself is not enough to justify an award of alimony. However, if you can show that you were unable or restricted from working or deprived of your career or education goals as a result of the abuse, the judge may order spousal support, provided your spouse has the ability to pay.
Time Sharing Plans
Under Florida domestic abuse laws, victims may include spouses or children, as well as other household members. In creating child timesharing and parenting plans, it is a significant factor in how the judge determines what is in the best interests of the child. If there is tangible proof that abuse has taken place, either against a spouse or the child in question, the court may deny the parenting rights of the abuser until they have obtained treatment through a court approved program.
Our Florida Divorce Attorney Is Here To Help 
If you have experienced domestic violence in your marriage, our Florida attorney is here to help. We act as a strong legal advocate to ensure you receive the legal protections you are entitled to by law, while assisting you in getting the divorce settlement you deserve. Call or contact the Vanessa L. Prieto Law Offices, LLC online today and arrange a free, confidential consultation in our Fort Lauderdale office to review the available options in your case.
Resource:
leg.state.fl.us/statutes/index.cfm?App_mode=Display_Statute&URL=0700-0799/0741/Sections/0741.28.html