How and When to Request Protection From Domestic Violence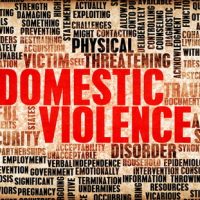 Domestic violence is a pervasive issue among couples.  Leaving an abusive partner is generally the best way to protect yourself, but it is not always economically feasible, nor does it guarantee the abuse will no longer occur.  In these situations, you need to speak with an experienced  Florida domestic violence lawyer about filing a court injunction against your partner. This gives you legal protection against future violent acts or other abuse, while allowing you to remain in your home,
Florida Injunction For Protection Against Domestic Violence
Under Section 741.30 of the Florida Statutes, you can seek an injunction, or court order, against a spouse, a domestic partner, or anyone with whom you share a residence. This includes parents, children, and other family or non-family members, and applies to couples even if they are currently filing for divorce, or have other legal matters pending.
An injunction for protection is sought by filing a petition with the court alleging that you are a victim of domestic violence, or have cause to believe that you are in imminent danger. It should contain the names and addresses of the parties involved, a physical description of the person you are requesting protection from, their last known whereabouts and their employer's address. It should also include any other matters currently being handled in the court, and any past actions pertaining to abuse. Actual or threatened acts which are considered domestic violence in Florida include:
Harassment and stalking;
Attempting or threatening to physically harm the victim, their family members, or their friends and work colleagues;
Threatening to kidnap the victim or their children;
Using or threatening to use weapons, such as guns or knives;
Restricting the victim from leaving their home or contacting police;
Destroying personal property of the victim;
Harming family pets;
Any other act which threatens the victim's freedom or safety.
Your Rights Under A Protective Order
In addition to protection against further acts or threats of abuse, you have the right to request the following through an injunction for protection against domestic violence:
Exclusive use and possession of any residences that were shared;
Protection against your former partner appearing on your property or attempting to contact you;
A temporary parenting plan if there are minor children involved, restricting the other party from having contact with the children or requiring supervised visitation;
Payment of temporary spousal maintenance and child support.
As an additional precaution, the court may also order the accused to attend domestic violence counseling, treatment, or prevention programs. You and your children may also want to seek support or counseling services through programs such as the Florida Coalition Against Domestic Violence (FCADV).
Our Fort Lauderdale Domestic Violence Lawyer Is Here To Help
If you or someone you care about is in danger of abuse, notify local law enforcement and contact attorney Vanessa L. Prieto in Fort Lauderdale right away. We provide caring, professional legal representation to assist you and those you love, while acting as a strong legal advocate to ensure your rights are protected. To request a free, confidential consultation to discuss how we can help you, call or contact our office online today.
Resource: