Florida License Suspension For Failure To Pay Child Support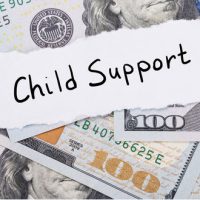 Parents have a duty and an obligation to support their children, regardless of whether they are unmarried or going through a divorce. In cases where a parent is not forthcoming in making payments or failing to provide enough so as to meet the child's needs, an order for child support may be issued by the Florida family court. These orders are nothing to take lightly, and parents who continue to avoid making payments can be subject to serious penalties, one of which is the suspension of their driving privileges.
Penalties For Non-Payment of Child Support in Florida
Under Section 61.13 of the Florida Statutes, the court may order child support payments from one parent to the other, or from both parents to a third party who has custody of a child. These orders are made in accordance with state child support guidelines, which factors in both parent's incomes and earning capacities, as well as the physical, emotional, and developmental needs of the child.
Once an order for support is filed with the court, the parent or other party receiving payments has legal recourse if they are not made in a regular and timely fashion. By filing a Motion for Civil Contempt/Enforcement, the court may enforce the child support order by taking the following actions:
Seeking payment through automatic wage withholding;
Seizing income and other assets, such as money in bank accounts;
Garnishing Veteran's or Social Security benefits;
Liens against tax refunds or lottery winnings.
In addition to enforcement efforts, the non-paying party also faces penalties, which may include fines, potential jail time, inability to obtain business licenses, and suspension of their driving privileges.
Driver's License Suspensions Related To Child Support
The Florida Department of Revenue (DOR) will issue a written notice to parents who are behind in child support payments informing them that their driver's license and registration may be suspended. The notice advises these parents that they have 20 days to do one of the following:
Get current with their child support payment, making sure all past due amounts are paid;
Enter a written agreement outlining a payment plan for getting caught up on past due amounts;
File a motion to contest the original child support order in court.
If action is not taken within the appropriate time, their license and vehicle registration will be suspended. Once this occurs, the person will need to pay any unpaid or past due amounts before the license can be reinstated, in addition to any fees owed to the Florida Department of Highway Safety and Motor Vehicles.
Reach Out to Us Today for Professional Assistance
When you have issues pertaining to child support and payments, get the professional legal help you need and contact attorney Vanessa L. Prieto. We can advise you on the best course of action in your situation, while helping to ensure your rights and interests are protected.
Resources:
flcourts.org/core/fileparse.php/533/urlt/960.pdf
floridarevenue.com/dor/childsupport/enforcement.html