How Are Marital Debts Divided In A Fort Lauderdale Divorce?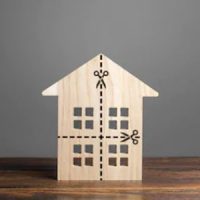 While much of the focus in a divorce is on the emotional aspects surrounding the end of your marriage, there are important practical matters that must be addressed. One of these concerns the handling of any marital debts. When getting a divorce in Fort Lauderdale, it is important to be aware of factors that will influence how debts are divided as it can impact your financial security for months and years to come.
Dividing Debts In Fort Lauderdale Divorce Proceedings
In any type of divorce case, there are issues pertaining to property and assets that must be addressed before a final divorce order can be used. Under the Florida Statutes, any items earned, accumulated, or otherwise acquired during the course of your marriage must be divided on an equitable basis. This includes any marital debts.
Car payments, credit card balances, outstanding mortgage amounts, personal loans, and other common types of debts will all need to be disclosed to the court. You and your spouse can negotiate through your attorneys and reach your own agreements on how to divide debts or the matter can be resolved by the judge in your divorce case. Factors they will consider in making a determination in regards to division of marital debts include:
Each spouse's income and earning potential;
The contributions each one made during the marriage;
The type of debt incurred and what it was used for;
Any other agreements in place regarding ownership of marital property, such as homes, furniture, cars, or other assets, in the aftermath of your divorce.
Reducing The Debts You Owe From Your Marriage
When deciding to file for a divorce in Fort Lauderdale, one of your first steps should be to make an accurate appraisal of the total amount of marital debts. Get statements from banks, credit card companies, lending services, and your mortgage holder. You should also consider closing any joint accounts. Being vigilant in these matters can help to prevent your spouse running up additional debts for which you may be held liable. Once your divorce petition is filed through the Broward County Court, they can be held solely responsible for any new amounts they incur.
Reducing the overall amount of marital debts prior to a final divorce order is a smart idea and can help you make a fresh start in the aftermath. Ways to do this include:
Begin paying off your debts once you decide to pursue getting a divorce;
File for joint bankruptcy is there is a significant amount you owe;
Consider trading the value of marital property or assets you would receive in a settlement in exchange for reducing your share of the debts.
Let Us Help You Today
At the law office of Vanessa L. Prieto, we provide the trusted legal guidance you need to protect your rights and future financial security when dealing with marital debts in divorce.Call or contact our Fort Lauderdale divorce attorney online and request a consultation to discuss your options today.