What Are Grandparents Rights In Fort Lauderdale?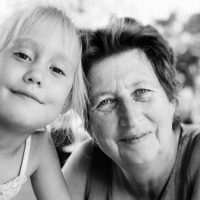 Grandparents and grandchildren have a special bond. Unfortunately, problems between the grandparents and their own children can cause problems that get in the way of this relationship. As an experienced Fort Lauderdale family law attorney, we often get questions regarding grandparents rights in Florida, specifically as they relate to child time sharing plans. It is important to be aware of laws in place that govern these matters and steps you can take on your own to protect yourself and your grandchildren.
Grandparents Rights Under Florida Law
When parents get divorced or are unmarried and not living together, child time sharing plans are often put in place. Under the Florida Statutes, the court generally encourages parenting plans that allow both parties to remain active and involved in the child's life, provided there are no mitigating factors that could end up putting the child at risk. Unfortunately, these laws do not specifically protect the rights of grandparents. The parents may include provisions pertaining to grandparents rights or include them in any time they get to spend with their children, but there is nothing legally requiring them to do so.
However, there are some limited circumstances where grandparents can go to court and defend their rights to be a part of the child's life. This includes:
When they parents are negligent in performing their duties or there are issues pertaining to abuse and neglect;
If the child has been removed from the parent's care and is placed with another relative or in a foster home;
If one of the parents becomes incapacitated or passes away.
In these cases, section 39.509 of the Florida Statutes does allow grandparent visitation to be awarded.
Protecting Your Rights As A Grandparent
Disputes between grandparents and their children or their child's partner can result in being denied rights. This is a painful situation not only for the grandparents, but also for the grandchildren involved. Taking action to help foster a good relationship between you and the parents in the aftermath of a divorce or separation can often help to protect your rights by preventing these types of problems from occurring. Psychology Today recommends the following:
Avoid taking sides in disagreements between the parents or voicing opinions on their problems;
Avoid giving parenting advice, unless it is requested;
Respect the parent's authority in regards to schedules or other decisions they make on behalf of their children;
Do not discuss the parents, their situation, or bad mouth them to your grandchild;
Aim to be helpful and supportive of the parents, such as by offering child care services or transportation to and from school.
If you suspect the parents are neglecting, abusing, or otherwise jeopardizing the health and safety of your grandchild, talk to our attorney immediately regarding legal actions you can take.
Reach Out to Us Today for Help
When issues concerning grandparents rights arise, the law office of Vanessa L. Prieto is here to help. To get the trusted legal guidance you need, call or contact our Fort Lauderdale child custody & time sharing attorney online and request a consultation today.