How Can I Get Child Support If The Other Parent Refuses To Work?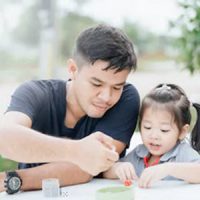 Parents have a legal duty to provide for their children, regardless of whether they are living in the same home. Unfortunately, many people fail to make regular payments. Child support enforcement is one of the biggest issues dealt with in the Florida family courts. Collecting payments that you and your child are entitled to can prove challenging, particularly if the other parent refuses to work. This has become an increasingly common problem during the COVID-19 pandemic. It is important to be aware of upcoming changes that could affect the situation and the legal options that are available.
Unemployment Remains High Due To COVID-19 Pandemic
Unemployment rates reached record highs during the COVID-19 pandemic. While vaccines are currently available and the state of Florida has largely reopened for business, there are many people who have yet to return back to work. According to a May 28, 2021 Spectrum News 13 report, generous unemployment benefits may be partially to blame.
During the height of the pandemic, the federal government increased the overall amount of benefits unemployed workers were entitled to while broadening the number of people who were eligible to collect. In recent months, some claim that this is causing some to refuse work, as they are likely to make more on unemployment instead. However, as the nation continues to recover, there are some major changes taking place in the unemployment program:
In late May, work waivers that kept many unemployed people from looking for a job expired. This means that unemployment benefits can now be terminated if you do not actively search for work or refuse job offers.
On June 26, 2021, waiting week waivers are no longer in effect. This lengthens the amount of time people must wait to collect unemployment benefits.
On June 28, the added $300 per week benefit provided through pandemic-related federal programs expires, reducing unemployment wages.
In September 2021, Federal Unemployment Insurance Programs expire, meaning many will no longer be eligible for benefits.
How To Get Child Support When The Other Parent Is Unemployed
If your child's other parent has not been paying child support due to being unemployed, it is important to be aware of enforcement options available. Under Section 61.30 of the Florida Statutes, unemployment benefits are considered a source of income and can be garnished to ensure child support is paid. The same is true if the other parent collects benefits through Social Security or the Veteran's Administration. Other enforcement actions they could face include:
Seizure of money in bank accounts;
Seizure of tax refunds or lottery winnings;
Liens on property they owe, preventing them from selling before child support is paid;
Suspension of driving privileges and professional licenses.
Contact us Today for Professional Help
As an experienced Fort Lauderdale child support attorney, Vanessa L. Prieto acts as a strong advocate on your side. We can take the legal actions needed to help ensure outstanding child support gets paid. Give us a call or contact our office online and request a consultation today.
Resource:
mynews13.com/fl/orlando/news/2021/05/28/florida-unemployment–changes-explained