How To Protect Yourself And Your Children When Dealing With A Deadbeat Parent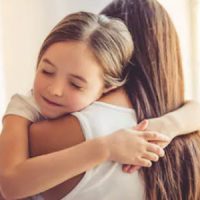 Being a parent is one of the most difficult jobs. It can be particularly challenging when you are a single parent or going through a divorce. Playing an active and engaged role in their child's life is important to most people. However, some seem to have problems maintaining a relationship or even doing the minimum of what is required. If you are dealing with a 'deadbeat' parent, find out how to protect yourself, your rights, and your children.
Problems With Child Support
Failure on the part of one parent to provide financially for their child is one of the most common problems facing divorced or single parents. Fortunately, it is also one of the easiest to address as there are tangible actions you can take in dealing with the problem. These include:
Get a formal child support order; Under the Florida Statutes, parents are required to provide for their children. A formal child support order helps ensure you get the maximum amount and provides legal recourse if the debt is not paid.
Take them to court: If the other parent refuses to comply with a formal order, you have the right to go back to court. Facing fines and court costs often serves as an incentive to pay.
Take additional enforcement actions: If they still fail to make the required child support payments, they can be subject to wage garnishment, asset seizure, and other enforcement actions. The amount owed continues to accrue until they get caught up.
Problems With Child Time Sharing In Fort Lauderdale
Failing to pay child support is a serious problem that can impact your child's overall well-being. However, it can also be devastating when the other parent pays but refuses to spend time with the child or does not adhere to the terms of any parenting plans that are in place.
Children naturally blame themselves in this situation, idealize the other parent, and may even blame you for what is going on. Unlike with child support, there is no way to force a deadbeat parent to spend time with their children. However, you can take the following steps to protect both your children and yourself in this situation:
Affirm to your children that the other parent's actions are not a reflection on them;
Respect the role the other parent plays in your child's life and avoid badmouthing them;
Try talking directly with the other parent, explaining how their actions impact the child, and look for ways to resolve the problem;
If they continually miss or are late for visits, consider requesting modifications of your parenting plan through the Broward County Court.
Reach Out To Our Fort Lauderdale Child Time Sharing And Support Lawyer
Dealing with a deadbeat parent can be both difficult and painful. To get the professional legal help you need, reach out to the law office of Vanessa L. Prieto. Call or contact us online to request a consultation with our Fort Lauderdale family lawyer today.
Sources:
leg.state.fl.us/statutes/index.cfm?App_mode=Display_Statute&URL=0000-0099/0061/Sections/0061.13.html
browardclerk.org/Divisions/Family#General