The Role Alcohol And Drugs Play In Domestic Violence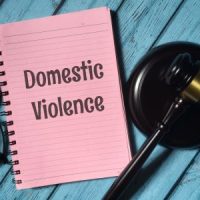 Domestic violence in Fort Lauderdale happens due to a desire on the part of the abuser to have power over the victim. However, alcohol and drugs are frequent contributing factors. Our Fort Lauderdale domestic violence lawyer explains how it can impact the situation and the type of help available.
Alcohol and Drug Abuse A Common Factor In Fort Lauderdale Domestic Violence Cases
A recent case of domestic violence along Florida's Gulf Coast has been making headlines throughout the state. According to a July 2023 Miami Herald report, police responded to a suspected incident only to uncover a large stash of both weapons and drugs.
The suspect originally fled when police approached, but law enforcement continued in conducting a routine search of the home. They found major amounts of fentanyl, methamphetamine, cocaine, ecstasy, and other illegal substances. The amount of drugs seized was significant and points to drug trafficking, but the fact that drugs were present was not a surprise. They are a frequent factor in domestic violence cases.
According to research conducted by the National Institutes of Health, up to half of all abusers have drug and/or alcohol problems. Unfortunately, as a result of the abuse they suffered, survivors of domestic violence often struggle with addiction issues as well.
Legal Protection And Recovery From Domestic Violence In Fort Lauderdale
Alcohol and drug use do not cause domestic violence, but they can contribute to the problem. They are often an instigating factor in incidents and may increase the overall amount of violence in an attack. If you are facing this type of dangerous situation, it is important to know that help is available.
Under the Florida Statutes, you may be entitled to obtain an Injunction for Protection From Domestic Violence in Florida, otherwise known as a restraining order. This can provide the following legal protections:
May require that the abuser leave your home;
Prevents them from contacting you through any means or approaching you both at home or in public;
Restricts their parenting rights and offers protection for children from your relationship;
Requires them to get treatment for any drug or alcohol problems they have;
Prevents them from owning any weapons or having them in their possession;
Requires mandatory check ins with the court and jail time if they violate any terms of the order.
In addition to a restraining order, there are other types of help available for domestic violence survivors in Fort Lauderdale. Local shelters, therapists, and support groups can all assist in the recovery process and can help address any drug or alcohol problems you may have developed in response to the situation.
Our Fort Lauderdale Domestic Violence Lawyer Is Here To Help
If you are struggling with an abusive relationship, reach out to Fort Lauderdale domestic violence lawyer Vanessa L. Prieto. We can help you in obtaining legal protection and support you throughout the recovery process. To request a confidential consultation, call or contact our office online today.
Sources:
miamiherald.com/news/state/florida/article277749983.html
ncbi.nlm.nih.gov/books/NBK64441/
leg.state.fl.us/statutes/index.cfm?App_mode=Display_Statute&URL=0700-0799/0741/Sections/0741.30.html