Fort Lauderdale Child Time Sharing: Can Children Choose Which Parent To Live With?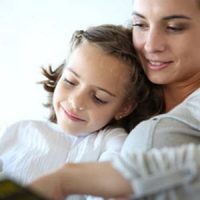 Child time sharing plans in Fort Lauderdale dictates parental rights and responsibilities in cases of divorce or when parents do not otherwise live together. There are a variety of factors the court will consider in making these arrangements and before putting a final order in place, which may include the preference of the child.
Factors That Influence Child Time-Sharing In Fort Lauderdale
Under Section 61.13 of the Florida Statutes, protecting the best interests of the child is the top priority legal proceedings. In making child time sharing arrangements in Fort Lauderdale and determining parental rights and responsibilities, there are several important factors the court considers:
Each party's current and prior role in the child's life;
Their proven ability to provide the care and support their child needs;
Their willingness to cooperate with the other party in implementing a parenting plan;
Allegations of domestic violence or other issues that could pose a threat to the child.
In some cases, the child's wishes may also factor into these proceedings. Florida family courts allow children to have a say in child time sharing arrangements, provided their preference is otherwise reasonable and the child is of sufficient age, intelligence, and understanding to make such a decision.
Giving Children A Voice When Creating A Parenting Plan
It is common for children whose parents are going through a breakup to feel a lack of control over their lives and the situation. Giving them a voice when you are creating a parenting plan can help them better adjust.
Parenting plans in Florida dictate the amount of time the child spends in each home during the week, extended visits on weekends and school breaks, and rights regarding holidays, birthdays, and other special occasions. Including children in the discussion process when making these plans can help to diffuse anger and resentment. Follow these tips throughout the process:
Acknowledge the changes your family is going through: A breakup represents a major adjustment in a child's life, as well as your own. Avoid trying to oversimplify the situation.
Encourage your child to discuss their feelings: Children are likely to have complex feelings about what is happening. Letting them talk helps diffuse anger and misunderstandings.
Emphasize your continued love and support: Provide reassurance and emphasize that, no matter what happens, both parents will continue to love and support them.
Point out practical considerations: In getting their input on a parenting plan, point out practical considerations, such as their school, sports, and other extracurricular activity schedules and time spent with friends.
In many cases, getting their input regarding scheduling can help your child better adapt to the changes in your family.
Request A Consultation With Our Fort Lauderdale Child Time Sharing Lawyer
As an experienced Fort Lauderdale divorce lawyer, Vanessa L. Prieto can guide you in the options available when creating a parenting plan. To get trusted guidance and professional legal representation, call or contact us online and request a consultation today.
Sources:
leg.state.fl.us/statutes/index.cfm?App_mode=Display_Statute&URL=0000-0099/0061/Sections/0061.13.html
flcourts.gov/content/download/686031/file_pdf/995a.pdf