How To Save Money When Getting A Divorce In Fort Lauderdale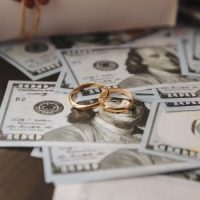 Divorce can have a major impact on your finances. Instead of hiring an experienced Fort Lauderdale divorce attorney, you may be tempted to save money by handling it on your own. This rarely works and can cost you more in the long. Find out simple and realistic ways you can save money when getting a divorce in Fort Lauderdale.
Five Realistic Ways To Save Money On Your Fort Lauderdale Divorce
Even if you and your spouse are in agreement on ending your marriage, getting a divorce can take time and can end up costing you significant amounts of money. In addition to the standard divorce costs the Broward County Court charges, there are also legal fees you will have to contend with. Rather than forgoing legal help, which can seriously jeopardize your rights in any settlements or final orders, the following are five more realistic ways to cut costs:
Communicate openly, honestly, and regularly with your attorney.
During an initial consultation, provide all the details surrounding your marriage and your divorce case. Along with full confidentiality, you will find a supportive ear and zero judgment. Not providing full disclosure or giving your attorney only part of the facts wastes time and can impact the outcome of your divorce proceedings.
Identify your goals for divorce and the aftermath.
Divorce can impact every area of your life, both now and in the future. Not being clear in your goals and where you hope to be in the aftermath could cost you in the long run.
Adjust your expectations and be realistic.
Be realistic in divorce goals. You do have certain rights under the Florida Statutes, but thinking you are entitled to more than your fair share or wanting to get revenge on your spouse by 'taking them for everything wastes time and increases your costs.
Be willing to negotiate in terms of a divorce settlement.
Negotiating a settlement is generally better than having a judge issue a final order in your case. It gives you greater control and saves you time and money in court costs and legal fees. The more willing and reasonable you are in divorce negotiations, the sooner you can get a final order.
Do not take matters into your own hands.
It is not uncommon for people to try to save money in divorce by not getting professional legal guidance. Even if they do hire a divorce attorney, they still may attempt to negotiate a settlement on their own. This is a bad idea. As with all of the above, it can cost you money in the long run and jeopardizes your rights in any final orders or divorce settlements.
Contact a Fort Lauderdale Divorce Attorney 
Fort Lauderdale divorce Vanessa L. Prieto helps clients get a successful outcome in their case in the most efficient manner possible. To find out how she may be able to help save you time and money, reach out and contact our office to request a confidential consultation today.