Domestic Violence In Fort Lauderdale Made Headlines Throughout 2021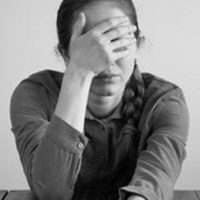 Domestic violence in Fort Lauderdale happens on a regular basis. Sadly, people are generally unaware of how common it is as victims may feel too intimidated to report it or too ashamed of the situation to tell family or friends. This past year increased awareness as several area cases made both local and national news. These stories grabbed headlines either due to the shocking nature of the crime or the people involved, but thousands of other incidents regularly go unnoticed. If you are in this situation, our Fort Lauderdale domestic violence attorney wants you to know that you are not alone and that help is available.
Domestic Violence In Fort Lauderdale A Troubling Problem
According to statistics from the state Department of Law Enforcement (FDLE), domestic violence in Florida is on the increase. Police respond to over 100,000 domestic violence calls each year, while hundreds of thousands of other cases are likely to go unreported.
Domestic violence can involve physical acts of abuse, sexual harassment, stalking, property damages, or threats. Unfortunately, over the course of 2021 domestic violence in Fort Lauderdale made headlines on a regular basis:
April 2021: An officer involved shooting happened after police responded to a domestic violence call in which a man was waving a gun and firing at his parents.
May 2021: A 4-year-old boy was killed by his father in a horrific murder-suicide in Fort Lauderdale. The grieving mother, who was separated from the man, claims he did it primarily to get back at her and had sent hundreds of abusive messages and threats over the years. They shared custody of the boy and she had tried to get a restraining order shortly before the child's death, but the presiding judge denied the request saying there was not enough evidence.
October 2021: Two separate cases made headlines in October. The first was a UFC fighter arrested for domestic violence in Broward County after police responded to a domestic disturbance call late one night in Deerfield. The other was a North Lauderdale pastor arrested and charged with domestic violence after grabbing his partner, pulling her hair, and choking her almost to the point of where she passed out in a local parking lot.
These cases highlight how unfortunately common the problem of domestic violence is in our area, the variety of ways in which it can occur, and the serious impacts on victims. If you or someone you love is experiencing any type of abuse, reach out to our Fort Lauderdale domestic violence attorney for help right away.
Reach Out to Us Today for Help 
At the law office Vanessa L. Prieto, we provide trusted legal guidance for victims of domestic violence and help them get the protection they need through restraining orders and other actions. To discuss how we may be able to help in your case, call or contact our Fort Lauderdale domestic violence attorney online and request a confidential consultation today.
Resources:
local10.com/news/local/2021/04/06/police-identify-suspect-who-was-shot-after-officers-responded-to-domestic-dispute/
nbcmiami.com/news/local/broward-pastor-charged-with-domestic-violence/2572964/
local10.com/news/local/2021/10/13/mother-fights-to-pass-greysons-law-after-son-killed-by-father-in-murder-suicide/
espn.com/mma/story/_/id/32369134/ufc-lightweight-luis-pena-arrested-battery-domestic-violence-charges-florida