Served With Divorce Papers? Here Is What You Need To Do Now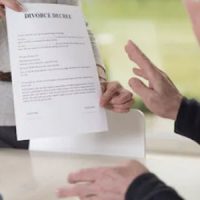 You may have known that your marriage was in trouble or that your spouse was thinking of divorce, but getting served with divorce papers can still come as a shock. When faced with this situation, it is important to consult with an experienced Fort Lauderdale divorce attorney as soon as possible. The following details other steps to take to protect yourself and your rights in any final divorce orders or settlements.
What Happens If I Am Served With Divorce Papers?
Either party in a marriage can initiate a divorce by filing the appropriate legal documents through the Broward County Court. It is generally recommended that you have a divorce attorney draft your petition, which specifies the circumstances surrounding your marriage, the reason for wanting to end it, and what you are seeking as part of a final divorce order. The only divorce grounds required is that the couple have irreconcilable differences. Once the petition is filed, a copy and a summons to appear in court will be served on the other party, either through the local sheriff's office or through a process server.
Once you receive and sign for divorce papers, you have 20 days to respond. If you fail to do so within that time a default judgment will be issued, meaning the judge will grant any requests made by your spouse.  As this will generally not be in your favor, it is important to contact a divorce attorney right away so that they can file a formal answer to the divorce petition. This opens the door for divorce negotiations on important matters, such as the division of marital property, spousal support, and child time sharing plans.
Steps To Take If Your Spouse Files For Divorce
Under the Florida Statutes, issues pertaining to money, property, and children must be resolved before a final order can be issued in your divorce case. To protect your rights in any settlements or final orders, follow these steps if you are served with divorce papers:
Make a list of all property you and your spouse own. Include homes or other properties, furniture and other household belongings, cars and recreational vehicles, personal items, and collectibles. Include copies of titles when possible.
Gather statements for all financial assets. Include money in bank accounts, stocks or other investments, shares in businesses, and retirement benefits.
Get statements for all marital debts. Include mortgages, personal loans, and credit cards.
Gather wage statements and past tax returns. Tax returns can help identify hidden assets and income. You may also be entitled to spousal support payments if you make significantly less than your partner.
Give thought to plans regarding children. The court generally encourages child time sharing plans, which encourages both parents to remain active in the child's life.
Contact Our Fort Lauderdale Divorce Attorney Today
When served with divorce papers, get the trusted legal guidance you need and reach out to the law office Vanessa L. Prieto. To request a consultation, call or contact our Fort Lauderdale divorce attorney online today.