Five Goals In Making Child Time-Sharing Plans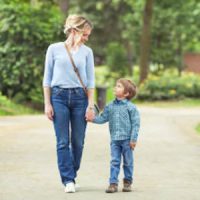 Matters pertaining to children are among the most sensitive and important legal proceedings dealt with by the Florida family court. State law is designed to help protect both the rights of parents and the best interests of children in these cases. Parenting plans are often used as part of the process. Find out more about creating one and the five common goals they aim to meet in Fort Lauderdale child time sharing proceedings.
Creating A Child Time Sharing Plan
Under Section 61.13 of the Florida Statutes, child time sharing plans are generally encouraged in cases of divorce or when parents are unmarried. Factors such as each parent's current and prior relationship to the child, their proven ability to provide for the child's needs, and their willingness to cooperate with each other are all factors a judge will consider. Areas addressed as part of a parenting plan include:
Where the child resides during the week;
Plans for overnight visits on weekends;
Extended visits during holidays, school breaks, or other special occasions;
Pickup and drop off arrangements;
Legal custody, which is the authority to make important decisions on the child's behalf;
Provisions for resolving any disputes that arise.
Parenting Plan Goals
Ultimately, parenting plans aim at protecting all the parties involved in child time sharing proceedings. More specifically, Florida's 15th Circuit Court identifies five common goals:
Minimize loss: When parents get divorced or decide not to live together, it can represent a major adjustment for both the child and the adults in the situation. One of the goals of child time sharing plans is to minimize the sense of loss experienced by ensuring both parents have the opportunity to remain active and involved in the child's life.
Maximize relationships: By dividing the child's time between both parents, child time sharing plans in Fort Lauderdale encourages continued involvement with extended family on both sides, such as grandparents, aunts or uncles, and cousins.
Increase security: The court carefully reviews all the circumstances involved before approving parenting plans. This means that dangerous situations, such as those involving allegations of abuse, and issues that the other parent may struggle with such as drugs and alcohol, are factors the judge will consider.
Meet age-related needs. Children have different needs at different ages. This will also be a factor in creating a parenting plan.
Avoid conflict. Conflict with the other parent is stressful for you and harmful for your child. Parenting plans include provisions on how to minimize and resolve problems and when to return to court.
Contact an Attorney for Help
As a parent, nothing is more important than your children. At the law office of Vanessa L. Prieto, we provide the professional legal representation clients need when creating parenting plans and facing other legal proceedings. For answers to important questions and to discuss how we can help you, reach out and call or contact our Fort Lauderdale child custody & time sharing attorney online to request a consultation today.