How Young Is Too Young To Get Married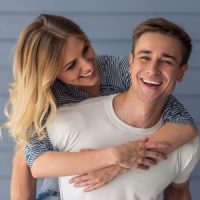 Finding true love can happen at any age. However, if you are a young couple, you may find yourself facing considerable discouragement from family and friends when it comes to making your relationship official. How young is too young to get married in Florida? Our Fort Lauderdale family lawyer explains the legalities involved and other facts you may want to consider.
Common Problems With Marrying At A Young Age
In previous generations, many couples ended up tying the knot in their early twenties or even late teens. According to Statistics, current research shows the average age for first marriages today is 28, with some couples waiting considerably longer. If you are on the younger side, you could find yourself facing discouragement and disapproval from family and friends. Unfortunately, they may be right. Common problems associated with marrying at a young age include:
Limited life experience: You may not have had time to grow, to learn to understand yourself, or to uncover what you truly want out of life.
Limited income and resources: According to the National Institutes of Health, people who marry young, particularly in their teens, are more vulnerable to poverty.
Less adept at handling problems that arise: With limited experience in handling some of the curve balls life can throw their way, young people are generally not as adept with handling personal, financial, or other types of problems. This can have major impacts on your marriage.
Are You Too Young To Get Married? Ways To Protect Yourself
Under the Florida Statutes, you generally must be 18 years of age to get legally married in Fort Lauderdale. You may get married at 17, provided you have the consent of both parents and the person you are getting married to is no more than two years older than you. However, just because you can get married does not mean you should. Questions to ask yourself include:
What are your reasons for wanting to get married? Are you looking forward to a big wedding or hoping to escape from your family? These are not good reasons for tying the knot.
Do you and your partner agree on important matters? Aside from being madly in love, what do you and your future spouse have in common? Do you agree on important matters, such as religion, money, children, and lifestyle?
Are you willing and capable of providing for yourself? Hoping someone will take care of you is never a good reason to wed. 
Discuss Your Options With Our Fort Lauderdale Family Lawyer
If you are considering marrying at a young age, reach out to the Law Offices of Vanessa L. Prieto to discuss some of your options. We provide the caring support you deserve, along with trusted legal guidance. Creating a premarital agreement is one way to protect yourself in this situation and can help you avoid some of the common pitfalls other young couples face. To request a confidential consultation, call or contact our Fort Lauderdale family lawyer online today.
Sources:
statista.com/statistics/371933/median-age-of-us-americans-at-their-first-wedding/#:~:text=In%202021%2C%20the%20median%20age,median%20age%20was%2030.6%20years.
cbi.nlm.nih.gov/pmc/articles/PMC3000061/
leg.state.fl.us/Statutes/index.cfm?App_mode=Display_Statute&URL=0700-0799/0741/Sections/0741.04.html