How To Navigate Dating While Co-Parenting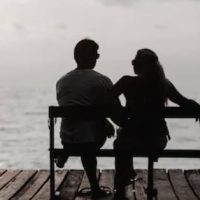 As a divorced or single parent, dating can be difficult. It can be particularly daunting if you have a co-parenting plan in place.  Our Fort Lauderdale family lawyer offers some tips on how to protect your rights while navigating what can be a tricky situation.
Florida Child Time-Sharing And Co-Parenting Plans
Under the Florida Statutes, child time-sharing orders dictate the rights and obligations of each parent in cases where a couple is divorced or single and living apart. Co-parenting is a term frequently used to describe these arrangements, in which a parenting plan is created that details the amount of time each party gets to spend with their child.
Co-parenting requires a degree of flexibility and lots of patience, both in terms of having ongoing contact with your former partner and in dealing with unexpected issues that arise. Parenting plans in Fort Lauderdale typically involve sharing time with children during the week, alternating weekends and holidays, and accommodating extended visits during school breaks or other special occasions. Problems with the other parent that can arise and impact your ability to date include:
Not taking the child on their scheduled days;
Being late picking them up or dropping them off after visits;
Questioning your child regarding the situation in your home or your dating relationships;
Making negative comments to your child, impacting their attitude towards the situation.
Dating As A Parent Requires Strong Boundaries
In order to successfully navigate dating with a parenting plan in place, you need strong boundaries. One of the most important is recognizing that once a child time-sharing order is issued by the Broward County Family Court, both parties are required to follow it.
Having strong boundaries in terms of your parenting plan means not putting up with excessive lateness or cancellations and not tolerating behavior on the other party's part that attempts to undermine your relationship with your child. In this type of situation, you have the right to return to court and request modifications to your child time-sharing order. Other boundaries you may need to set include:
Deciding how much about your dating life you will discuss with your child. While you do not want to keep secrets, less is generally better.
Determining when it is appropriate to introduce dating partners to your child. Brief introductions are fine with someone you have been on several dates with. Save more formal meetings and family outings for long-term relationships.
Deciding how much time to devote to dating. Being a divorced or single parent is demanding. Factoring in work, family, and other personal or social obligations, decide how much time is reasonable to devote to dating.
Our Fort Lauderdale Child Time-Sharing Lawyer Is Here To Help
Dating is one of the most common triggers for problems in co-parenting arrangements. To protect your rights and discuss the options available in terms of making modifications, contact the Law Offices of Vanessa L. Prieto. Our Fort Lauderdale child time-sharing lawyer is here to help. Call or contact us online to schedule a consultation today.
Sources:
flcourts.gov/content/download/403367/file/995a.pdf
leg.state.fl.us/statuTes/index.cfm?App_mode=Display_Statute&Search_String=&URL=0000-0099/0061/Sections/0061.13.html
browardclerk.org/Divisions/Family