Outside Factors That Can Increase Your Chances Of Getting A Divorce In Fort Lauderdale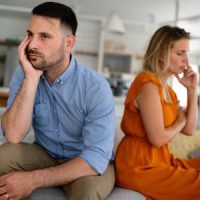 Making the difficult decision to get a divorce in Fort Lauderdale may come after years of living in an unhappy marriage, difficulty in facing the demands of children, or due to changing attitudes and values in life in general. It can also occur as the result of a specific event, such as a spouse's affair or an addiction.
Generally, each divorce is as different as the individual people involved. There are some cases in which it is nothing that happened during the marriage but rather outside factors that led to the deterioration of the relationship. Our Fort Lauderdale divorce lawyer explains common types of pressures that can cause the breakup of a marriage.
Why Are Divorce Rates Higher In Certain Cities?
A recent study compared the divorce rate in different cities throughout the U.S. to determine the places couples were most likely to experience problems in their relationships. According to a January 20, 2023 WFLA News report, our state had five different cities topping the list as being among those with the highest divorce rates. They were Panama City, Port St. Lucie, Palm Bay/Melbourne, Daytona Beach/Ormond area, and Homosassa Springs.
While the Fort Lauderdale area fell further down the scale, the fact is that the divorce rate locally is still high. Why are couples more likely to break up in some cities rather than others? Some of the most common reasons include:
High costs of living;
Weak job markets;
High crime rates;
Poor infrastructure;
Fewer activities, entertainment options, or other amenities;
Fewer mental health and social support services.
How Your Environment Can Impact Your Marriage
Problems in marriages do not always come from within. Outside factors can influence and eventually erode relationships until divorce appears to be the only option. While the National Institutes of Health (NIH) reports that money problems, communications issues, and marital misconduct, such as infidelity, continue to be among the most common causes, outside factors that can end up destroying a marriage include:
Problems with extended family members: Issues and infighting among in-laws is a common cause of marital problems;
Dissatisfaction with jobs: Feeling put upon, unappreciated, or uninspired at work can dampen your outlook on life and your marriage;
Financial pressures: Rising costs and low wages take a heavy toll on the relationship between couples;
Environmental influences: Hanging out with friends who engage in gambling, excessive alcohol use, or other behaviors and close associations with couples who are unhappy in their marriages can end up impacting your own relationship.
Contact Our Fort Lauderdale Divorce Lawyer
Concerned about problems in your marriage? It is important to be aware of your options in terms of a divorce, as well as your legal rights in these proceedings. To get the trusted legal guidance you need to protect yourself in this situation, reach out to Fort Lauderdale divorce lawyer Vanessa L. Prieto. Contact us either by phone or online and request a confidential consultation in our office today.
Sources:
wfla.com/news/florida/5-florida-cities-rank-among-places-with-the-highest-divorce-rate/
ncbi.nlm.nih.gov/pmc/articles/PMC4012696/