Reasons To Dispute A Prenuptial Agreement In Fort Lauderdale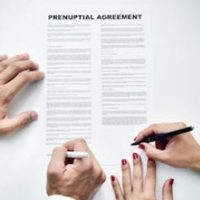 A prenuptial agreement is a good idea for any couple who plans on getting married. It can help to open lines of communication between the two, particularly regarding finances, and clarifies expectations for the marriage in regards to lifestyle and financial goals. However, when putting one in place, consult with our Fort Lauderdale family lawyer first. We can advise you in creating prenuptial and postnuptial agreements that conform to state laws and help you avoid problems which could result in your prenup being disputed.
Valid Reasons You Can Dispute A Fort Lauderdale Prenuptial Agreement
Many people think that entering into a prenuptial agreement in Fort Lauderdale indicates your doubts about your partner or the potential success of your marriage. In fact, the opposite is true. By clarifying expectations and establishing open, honest communications about money matters, one of the topics couples fight about most, it can actually help to strengthen your marriage and your relationship with your spouse.
However, it is important to consult with an experienced lawyer when creating prenuptial and postnuptial agreements in Fort Lauderdale. Failure to conform to guidelines under the Florida Statutes can open the door to potential disputes. Reasons for which you can dispute a prenuptial agreement in the event you ever do decide to end your marriage include:
It failed to provide a complete inventory of all individually owned property, assets, and debts: One of the advantages in creating a prenup is that it clarifies any individually owned property and details all outstanding debts either party owes. Attempting to hide assets or debts from your spouse could result in it being declared invalid.
You were under pressure at the time: It is important not to suddenly spring a prenuptial on your future partner or otherwise make them feel in any way pressured to sign. You should also avoid placing conditions on signing before you agree to get married. This could be a source of future disputes.
It includes provisions not allowed by law: A prenup cannot dictate your rights regarding children, child custody, child support, or other matters prohibited by state law.
Your prenup is not fair or reasonable: A prenuptial agreement in Fort Lauderdale must be fair and reasonable, and not unduly favor one party over the other.
These are some of the valid reasons you have to dispute prenuptial or postnuptial agreements in Florida. Invalid reasons include changing your mind, not reading it carefully prior to signing, not getting legal guidance (despite it being available to you), and not realizing the ramifications.
Discuss Your Options With Our Fort Lauderdale Prenuptial and Postnuptial Agreement Lawyer
Prenuptial agreements are signed prior to marriage while postnuptial agreements are entered into after. Both can have major impacts on your rights in the event of a divorce. To discuss your options and to ensure you are aware of what you are agreeing to, request a consultation with Fort Lauderdale family lawyer Vanessa L. Prieto. Call or contact our office online and request a consultation today.
Sources:
flsenate.gov/Laws/Statutes/2012/61.079
browardclerk.org/Divisions/Family