Four Things You Need To Know About Marital Separation In Florida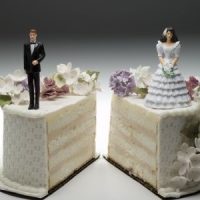 All couples occasionally fight. If you have been experiencing difficulties in your marriage, you may be considering marital separation as an option. This can provide some breathing room between you and your spouse, allowing you to gain perspective and determine what changes in your relationship are needed.
At the same time, be aware of how Florida law applies in these situations. Our Fort Lauderdale divorce lawyer explains how a marital separation could impact your rights in the event you decide to end your marriage.
Considering A Marital Separation In Fort Lauderdale?
Problems between you and your spouse can impact your health, finances, family, and overall well-being. However, you may be reluctant to end the marriage. In this situation, a marital separation may be a good idea, but there are important issues you need to consider first:
There is no such thing as a legal separation in Florida.
In some states, couples can opt to get a legal separation, which protects both of their rights during the time they are apart. Be aware that under the Florida Statutes, this is not an option. While you and your spouse are free to handle problems in your marriage the best way you see fit, filing for a legal separation is not an option.
A marital separation agreement can help.
You may have heard friends or acquaintances refer to being legally separated. What they are likely referring to is the fact that they put a formal separation agreement in place. This can be done through our Fort Lauderdale divorce lawyer but is not the same as a legal separation and has certain limitations.
While it is filed with the Broward County Court, it is generally not enforceable. A postnuptial agreement may be a better option, as it provides important protections if you eventually do file for a divorce.
You are considered married up until your divorce.
Provided you are aware of the limitations, going through a marital separation can still be a good idea. It can provide needed perspective and the opportunity to make important adjustments. However, it does not change your legal status. You are still considered married up until the date your divorce is finalized. One of the major ramifications of this is you and your spouse are still entitled to certain rights when it comes to estate planning and inheritance, and you can each still be held liable for the other's debts.
Actions during this time could be used against you. 
As you are still married during a separation, any relationships you enter into could be considered adultery. This could impact you in the event you eventually file a divorce petition. You could also suffer a loss of marital assets through your spouse's spending.
Request A Consultation With Our Fort Lauderdale Divorce Lawyer
If you are considering a marital separation, reach out to Fort Lauderdale divorce lawyer Vanessa L. Prieto to discuss your options first. Contact us today to request a confidential consultation.
Sources:
forbes.com/advisor/legal/divorce/separation-agreement/
browardclerk.org/Divisions/Family