How Your Spouse's Bad Behavior Can Benefit You in Divorce Proceedings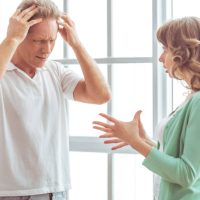 Marriages break up for a variety of reasons. While both parties generally play a role in the decision to get a divorce, there are plenty of situations in which the bad behavior of one of the spouses led directly to the decision. While marital misconduct is not a factor in your ability to obtain a divorce, it can be relevant in property division and other divorce-related proceedings.
The Role of Marital Misconduct In Divorce
Whereas some states require certain grounds in order for a divorce to be granted, the Florida Statutes only required that a marriage be irretrievably broken and beyond repair. While specific instances of marital misconduct may not be an issue in getting a divorce, these may impact other decisions, such as those regarding marital property division and alimony or spousal support.
Using evidence gathered through you and your attorney, you may be able to show that your spouse depleted marital assets as the result of the following types of behaviors:
Adultery: They may have bought presents, paid for trips, or otherwise spent money on an affair.
Gambling: Significant amounts may have been spent paying off losses and gambling debts.
Alcohol and drug problems: Financial accounts are often drained and marital property sold off during active addiction or in paying for rehabilitative therapies.
As the result of the above and other types of bad behaviors on the part of your spouse, you may be entitled to the greater portion of any marital settlement that is either negotiated or ordered by the court, along with periodic alimony payments to help offset amounts you would have otherwise received.
Marital misconduct is not the only factor the judge will consider in making these types of orders. If your spouse was controlling or you had to quit your own job or abandon your education in support of them or your marriage, you may be entitled to additional sums in your marital settlement to help you re-enter your career field.
Marital Misconduct and Child Time-Sharing Proceedings
In addition to the financial impacts of marital misconduct, bad behavior during a marriage can also impact child time sharing proceedings. While the courts generally encourages both parents to remain active and involved in the child's life, there are situations in which spending unsupervised or  extended periods of time with one of the parties may not be in the child's best interests.
In reaching agreements regarding Florida parenting plans and issuing orders pertaining to time-sharing arrangements, the judge in the matter will consider the following:
The parent's current and previous role in the child's life;
Their proven ability to provide for and nurture the child;
Their ability to get along with the other parent in making child time sharing arrangements;
The possibility that the parent's behavior could put the child's health or safety at risk.
Contact Us Today for Help
As an experienced Fort Lauderdale divorce attorney, our office can help defend and protect you against losses caused by the bad behavior of your spouse. Contact divorce attorney Vanessa L. Prieto online today and request a consultation to discuss your case.
Resource:
flcourts.org/core/fileparse.php/533/urlt/995a.pdf