Dos and Don'ts for Getting Through Your Divorce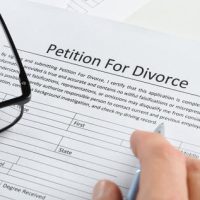 Few people are prepared for the fallout that can result from the breakup of a marriage. Going through a divorce has the potential to impact you on the job and in all of your relationships, while dramatically altering your finances, your manner of living, and your financial security, both now and in the future. While you cannot avoid these changes or the emotional turmoil divorce creates in your life, there are ways you can protect yourself during this process. The following offers some general suggestions to follow.
Suggestions to Help You Get Through Your Divorce
Under the Florida Statutes, there are clear rules and guidelines regarding the legal procedures for getting a divorce. Unfortunately, there is no manual for handling the emotional fall out of a divorce or the impact it can have on your life in other areas. As experienced legal professionals, we recommend the following 'dos' and 'don'ts':
Do make a point of telling your children before informing other family members, friends, or neighbors. It is natural to want to talk about your situation and what you are experiencing, but you want to be sure that those you care about most get the facts from you, rather than from someone else.
Do not post about your divorce or divorce-related proceedings on social media. While you may want to inform your Facebook 'friends' or followers on other social media sites about what is going on with you, do so in only the most general way. Avoid posting negative comments about your spouse or using it as a way to vent.
Do begin re-establishing your own credit and open a separate checking account. Forbes advises that taking charge of your individual finances is one of the first and most important steps you should take when contemplating a divorce or separation.
Do not attempt to hide assets or give property or money away. Florida requires that all marital property be divided on an equitable basis between both spouses. Attempting to dodge this by giving away items or hiding property and assets could result in legal penalties.
Do give yourself time to recover from a divorce and think twice before beginning a new relationship. While it is natural to feel lonely when going through a divorce, jumping into a new relationship is generally not healthy and it could impact divorce-related proceedings.
Do not isolate yourself. Throwing yourself into your career, taking a class, going out with friends, and exploring new hobbies are all ways to help you move forward after a divorce, rather than looking dwelling on the past or your previous relationship.
Contact Us Today for Help
When going through a divorce, it is important to have someone you can trust defending your interests. At the law offices of attorney Vanessa L. Prieto, we provide the caring support and professional legal representation you need during this difficult time. Call or contact our Fort Lauderdale divorce attorney online today and request a consultation to see how we can help you.
Resource:
forbes.com/sites/jefflanders/2017/04/04/dos-and-donts-of-marital-separation/#1e94928a4668