Is Your Child's Other Parent Paying Enough In Child Support?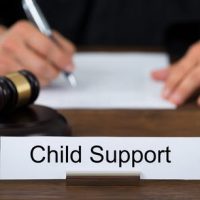 Raising children is expensive, no matter how you look at it. While the costs are well worth it, providing for them can present serious challenges, particularly if you are divorced or a single parent. Child support can help alleviate some of the pressure you may feel, while ensuring your child has the things they need and want.
Unfortunately, when making initial agreements regarding these amounts, it is not uncommon for parents to underestimate the costs. There are plenty of expenses you may not have anticipated, and the amount the other parent is paying may not seem like enough. Depending on the circumstances surrounding your particular case, you may be able to go back to court and request a child support modification.
Hidden Expenses When Raising Children
Under the Florida Statutes, parents are required to provide for their children. Child support may have been ordered in your case during divorce proceedings or in other actions, such as those involving paternity. In some cases, couples come to agreements on their own regarding the amount that should be paid. In others, a judge decides this amount, based on court guidelines, which factor in the child's needs along with each parents income and earning capacity.
However, over the course of raising your child costs can significantly increase to the point where what you are currently getting is not enough. According to Prudential Financial, the following are hidden expenses that often arise:
Out of pocket medical costs: While the responsibility of paying for health care should be included as part of your parenting plan, it may not cover the out of pocket expenses you incur. These may include items such as over the counter medicines and insurance deductibles, along with additional care and treatment required by specialists.
School related expenses: Perhaps you have decided it is in your child's best interests to attend private school, or they require additional tutoring. School uniforms, school related fees, yearbooks, field trips, and other education related expenses can end up costing significant amounts of money.
Extracurricular and social activities: Whether your child engages in sports or recreational activities in the community, you will need to cover the costs associated with lesson, uniforms, equipments, and other expenses. Not getting the support you need from the other parent could impact your child's ability to participate in these activities.
Housing and personal care costs: Children grow quickly, and their needs can change seemingly overnight. Maybe they need more space in their room or a bigger yard to practice for their activities, which may require a move. They may be growing out of clothes and shoes so quickly that you need to replace these items every few months. Reasonable costs associated with providing for your child should not be your responsibility alone.
Contact Us Today for Help
At the law offices of attorney Vanessa L. Prieto, we can advise you on your rights in seeking a child support modification, to ensure your child is provided for properly. Reach out and contact our Fort Lauderdale child support attorney and request a consultation to discuss your options today.
Resource:
prudential.com/financial-education/hidden-costs-raising-kids